Page:
1
2
3
4
5
6
Latino/Latin American Studies
Person and Ritual in Indigenous Chile
Author: Magnus Course
Pub Date: December 2011

A nuanced exploration of one of the largest and least understood indigenous peoples learn more...

Narratives of a Movement from Latino Chicago
Author: Leonard G. Ramírez with Yenelli Flores, María Gamboa, Isaura González, Victoria Pérez, Magda Ramírez-Castañeda, and Cristina Vital
Pub Date: October 2011

Dynamic stories from the Chicago Chicano movement learn more...

The Cultural Turns of U.S. Puerto Ricans
Author: Marc Zimmerman
Pub Date: November 2011

A visual and textual journey through the cultural contributions of Puerto Rican artists in the United States learn more...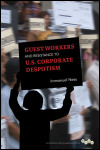 Author: Immanuel Ness
Pub Date: October 2011

Exposing the corporate structures behind exploitative migrant labor programs learn more...


Author: José Gamaliel González
Pub Date: July 2010

A candid, authentic account of a life in Latino art and politics learn more...

Author: Edited by Mérida M. Rúa
Pub Date: March 2010

Highlighting the influential work of a pioneering Latina ethnographer learn more...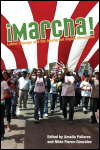 Latino Chicago and the Immigrant Rights Movement
Author: Edited by Amalia Pallares and Nilda Flores-González
Pub Date: July 2010

Examining Latino activism in Chicago--from the local to global learn more...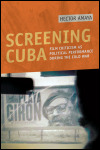 Film Criticism as Political Performance during the Cold War
Author: Hector Amaya
Pub Date: October 2010

A sophisticated comparison of U.S. and Cuban reactions to Cuban revolutionary films learn more...

Author: Billie Jean Isbell
Pub Date: February 2009

An exceptional story of survival and redemption in the Andes learn more...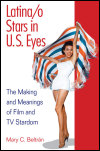 The Making and Meanings of Film and TV Stardom
Author: Mary C. BELTRÁN
Pub Date: September 2009

Analyzing the construction of Latina/o stardom in U.S. film, television, and celebrity culture since the 1920s learn more...

Page:
1
2
3
4
5
6