Page:
1
2
3
4
5
6
7
8
9
Music

American Music in the Fifties
Author: James Wierzbicki
Pub Date: March 2016

Rocking around the doomsday clock in 1950s America learn more...

Hip Hop and Christianity in Kenya
Author: Mwenda Ntarangwi
Pub Date: May 2016

The bass meets the beatified in Kenya's dynamic youth culture learn more...

Field Recordings and the American Experience
Author: Stephen Wade
Pub Date: Cloth: 2012; Paper: 2015

Uncovering the hidden histories of iconic American folksongs learn more...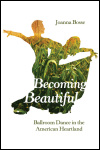 Ballroom Dance in the American Heartland
Author: Joanna Bosse
Pub Date: March 2015

Swinging in Savoy with the small-town stars of the local dance floor learn more...


Essential Interviews from the Original Blues Magazine
Author: Edited by Bill Greensmith, Mike Rowe, and Mark Camarigg
Pub Date: October 2015

The history of the blues from the musicians who lived it learn more...


Creole Rappers and Citizenship in Portugal
Author: Derek Pardue
Pub Date: December 2015

How Cape Verdean rappers complicate ideas of Europeanness in contemporary Portugal learn more...

Chicago and the Birth of Gospel Music
Author: Robert M. Marovich
Pub Date: April 2015

The music that helped free a people and lift a nation learn more...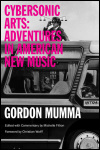 Adventures in American New Music
Author: Gordon Mumma Edited with Commentary by Michelle Fillion
Pub Date: November 2015

A candid account of a broad artistic community by an active participant and observer learn more...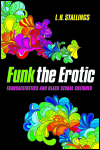 Transaesthetics and Black Sexual Cultures
Author: L. H. Stallings
Pub Date: September 2015

Freeing your mind so the funk can follow learn more...

Author: Walter Rimler
Pub Date: Cloth: 2009; Paper: August 2015

The dramatic story of a legendary American composer learn more...

Page:
1
2
3
4
5
6
7
8
9