Page:
1
2
3
4
5
Midwest Regional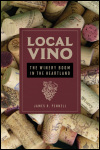 The Winery Boom in the Heartland
Author: James R. Pennell
Pub Date: March 2017

A nose-to-finish portrait of a midwestern business culture in ferment learn more...

Challenging Liberalism in 1950s Milwaukee
Author: Tula A. Connell
Pub Date: April 2016

A forceful account of right-wing opposition to the postwar New Deal learn more...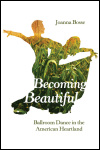 Ballroom Dance in the American Heartland
Author: Joanna Bosse
Pub Date: March 2015

Swinging in Savoy with the small-town stars of the local dance floor learn more...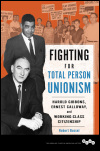 Harold Gibbons, Ernest Calloway, and Working-Class Citizenship
Author: Robert Bussel
Pub Date: October 2015

The progressive vision of a Teamsters local learn more...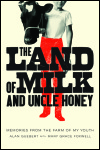 Memories from the Farm of My Youth
Author: Alan Guebert with Mary Grace Foxwell
Pub Date: May 2015

The good life at fifty cents an hour on a southern Illinois dairy farm learn more...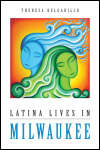 Author: Theresa Delgadillo
Pub Date: November 2015

The voices of Latina women leaders in a unique moment and place in the history of the Midwest learn more...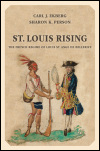 The French Regime of Louis St. Ange de Bellerive
Author: Carl J. Ekberg and Sharon K. Person
Pub Date: April 2015

The myth-busting history of the forgotten figure who guided a great American city through its infancy learn more...

Reinventing the Postindustrial City
Author: Edited by Paul Hardin Kapp and Paul J. Armstrong
Pub Date: Cloth: 2012; Paper: August 2015

Revitalizing Rust Belt cities into vibrant urban centers learn more...


Author: Allen Stuart Weller Edited by Robert G. La France and Henry Adams with Stephen P. Thomas
Pub Date: October 2014

The story of the great sculptor's artistic zenith learn more...


Author: Michael Kuo and Andrew S. Methven
Pub Date: May 2014

An illustrated guide to the Midwest's many mushrooms learn more...

Page:
1
2
3
4
5