Page:
1
2
3
4
5
Midwest Regional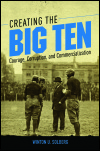 Courage, Corruption, and Commercialization
Author: Winton U. Solberg
Pub Date: April 2018

How an athletic conference turned college football into big business learn more...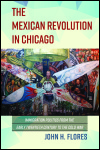 Immigration Politics from the Early Twentieth Century to the Cold War
Author: John H. Flores
Pub Date: April 2018

How a revolutionary generation shaped a landmark Mexican American community learn more...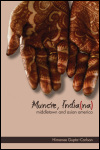 Middletown and Asian America
Author: Himanee Gupta-Carlson
Pub Date: March 2018

An Indian American's perspective on the typical American community learn more...


The Rise of Women in the Digital Arts
Author: Edited by Donna J. Cox, Ellen Sandor, and Janine Fron
Pub Date: June 2018

Blazing artistic trails through the digital age learn more...

The Temperance Battle in Minnesota
Author: Sabine N. Meyer
Pub Date: Cloth: 2015; Paper: February 2018

Identity formation and the power of place in the shaping of history learn more...

Author: Edited by Omar Valerio-Jiménez, Santiago Vaquera-Vásquez, and Claire F. Fox Afterword by Frances R. Aparicio
Pub Date: July 2017

The Latina/o experience in a changing Midwest learn more...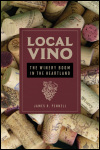 The Winery Boom in the Heartland
Author: James R. Pennell
Pub Date: March 2017

A nose-to-finish portrait of a midwestern business culture in ferment learn more...

Challenging Liberalism in 1950s Milwaukee
Author: Tula A. Connell
Pub Date: April 2016

A forceful account of right-wing opposition to the postwar New Deal learn more...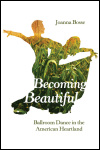 Ballroom Dance in the American Heartland
Author: Joanna Bosse
Pub Date: March 2015

Swinging in Savoy with the small-town stars of the local dance floor learn more...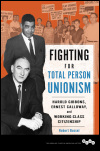 Harold Gibbons, Ernest Calloway, and Working-Class Citizenship
Author: Robert Bussel
Pub Date: October 2015

The progressive vision of a Teamsters local learn more...

Page:
1
2
3
4
5