Page:
1
2
3
Native and Indigenous Studies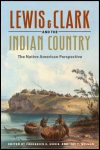 The Native American Perspective
Author: Edited by Frederick E. Hoxie and Jay T. Nelson
Pub Date: October 2007

Incorporating multiple perspectives on the Lewis and Clark expedition and its aftermath learn more...

Author: Elizabeth Cook-Lynn
Pub Date: May 2007

Challenging received American history and forging a new path for native American studies learn more...

Native Americans in Chicago, 1945-75
Author: James B. LaGrand
Pub Date: October 2005

The inside story of American Indian life in Chicago learn more...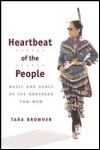 Music and Dance of the Northern Pow-wow
Author: Tara Browner
Pub Date: 2004

learn more...


A Musical Anthropology of an Amazonian People
Author: Anthony Seeger
Pub Date: November 2004

The many roles of song in a native community learn more...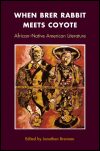 African-Native American Literature
Author: Edited by Jonathan Brennan
Pub Date: June 2003

An exploration of the literature, history, and culture of people of mixed African-Native American descent learn more...

Author: Dr. Beatrice Medicine
Pub Date: August 2001

learn more...

Author: Biloine Whiting Young and Melvin L. Fowler
Pub Date: 2000

learn more...

Native American Identity in the Press, 1820-90
Author: John M. Coward
Pub Date: 1999

learn more...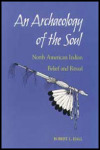 North American Indian Belief and Ritual
Author: Robert L. Hall
Pub Date: 1997

learn more...

Page:
1
2
3