Page:
1
2
3
4
5
Radical Studies
Civil Rights Activism from World War II into the Cold War
Author: Ian Rocksborough-Smith
Pub Date: May 2018

How black public historians fought for civil rights in the Windy City learn more...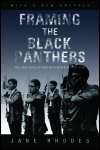 The Spectacular Rise of a Black Power Icon
Author: Jane Rhodes
Pub Date: February 2017

The Black Panthers' rise to prominence and notoriety learn more...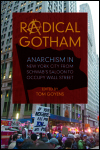 Anarchism in New York City from Schwab's Saloon to Occupy Wall Street
Author: Edited by Tom Goyens
Pub Date: July 2017

The intersection of anarchy and over 150 years of city history learn more...

Author: Robert W. Cherny
Pub Date: April 2017

A political biography of the great California muralist learn more...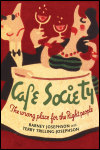 The wrong place for the Right people
Author: Barney Josephson with Terry Trilling-Josephson
Pub Date: Cloth: 2009; Paper: February 2016

The story of the night club impresario whose wildly successful interracial club, Cafe Society, changed the American artistic landscape forever learn more...

Spiritualism, Republicanism, and Radicalism in the Civil War Era
Author: Mark A. Lause
Pub Date: July 2016

Enlisting the dead to change the world of the living learn more...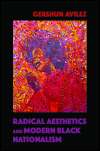 Author: GerShun Avilez
Pub Date: April 2016

The ways the Black Arts era influences African American literature, visual art, and cultural history learn more...

The Birth of American Anticommunism
Author: Nick Fischer
Pub Date: May 2016

How conservatives conjured the Communist Menace between the wars learn more...

Yiddish and Italian Anarchism in America
Author: Kenyon Zimmer
Pub Date: July 2015

The worlds that anarchists left behind, the worlds in which they lived, and the worlds they strove to create learn more...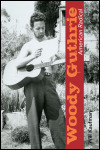 Author: Will Kaufman
Pub Date: Cloth: 2011; Paper: August 2015

Unearthing the legendary folkie's deep roots in radical politics learn more...

Page:
1
2
3
4
5