Page:
1
2
3
4
5
Radical Studies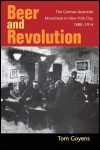 The German Anarchist Movement in New York City, 1880-1914
Author: Tom Goyens
Pub Date: Cloth: 2007; Paper: November 2014

Understanding an infamous political movement's grounding in festivity and defiance learn more...

The Birth of the Cyber Left
Author: Todd Wolfson
Pub Date: December 2014

Online organizing and the new era of radical struggle learn more...

Women Writers of the Black Left, 1945-1995
Author: Cheryl Higashida
Pub Date: Cloth: 2012; Paper: August 2013

Radicalism and Black feminism in postwar women's writing learn more...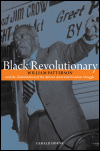 William Patterson and the Globalization of the African American Freedom Struggle
Author: Gerald Horne
Pub Date: October 2013

An African American Communist's global activism for racial equality learn more...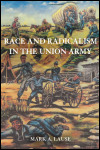 Author: Mark A. Lause
Pub Date: Cloth: 2009; Paper: February 2013

The untold story of the common efforts of whites, blacks, and Indians on the Civil War's western front learn more...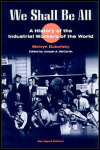 A History of the Industrial Workers of the World (abridged ed.)
Author: Melvyn Dubofsky
Pub Date: December 2013

A succinct rendition of Dubofsky's classic and massive history of the IWW, bringing the story of the Industrial Workers of the World to a new generation learn more...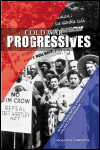 Women's Interracial Organizing for Peace and Freedom
Author: Jacqueline Castledine
Pub Date: December 2012

Reconfiguring women's activism in the Cold War era learn more...

Transatlantic Anarchist Networks
Author: Timothy Messer-Kruse
Pub Date: August 2012

A bold reconsideration of the roots and realities of American anarchism learn more...

Democracy, Place, and Global Justice
Author: Herbert Reid and Betsy Taylor
Pub Date: March 2010

An empowering application of critical social and ecological theory learn more...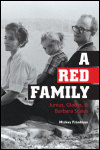 Junius, Gladys, and Barbara Scales
Author: Mickey Friedman
Pub Date: February 2009

The searing memoir of an American communist family learn more...

Page:
1
2
3
4
5