Page:
1
2
3
4
5
6
7
8
Religion
Black Public Art and Religion in Chicago
Author: Kymberly N. Pinder
Pub Date: March 2016

A full-color guide to the social and spiritual impact of African American religious art learn more...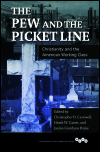 Christianity and the American Working Class
Author: Edited by Christopher D. Cantwell, Heath W. Carter, and Janine Giordano Drake
Pub Date: March 2016

Innovative essays on how faith and capitalism have shaped one-another in the United States learn more...

Faith and the Fight for Labor, Gender, and Racial Equality
Author: Marcia Walker-McWilliams
Pub Date: October 2016

An extraordinary woman's struggle for the idea of equality as a universal, God-given right learn more...

Hip Hop and Christianity in Kenya
Author: Mwenda Ntarangwi
Pub Date: May 2016

The bass meets the beatified in Kenya's dynamic youth culture learn more...

The Dumville Family Letters
Author: Edited by Anne M. Heinz and John P. Heinz
Pub Date: March 2016

The intimate and the epic in the lives of four prairie women learn more...


From Their Origins to the Twenty-first Century
Author: Peter W. Williams
Pub Date: November 2015

A revised edition of the essential reference learn more...

Chicago and the Birth of Gospel Music
Author: Robert M. Marovich
Pub Date: April 2015

The music that helped free a people and lift a nation learn more...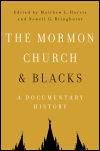 Author: Edited by Matthew L. Harris and Newell G. Bringhurst
Pub Date: December 2015

Assembling the record of a Mormon controversy learn more...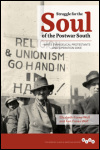 White Evangelical Protestants and Operation Dixie
Author: Elizabeth Fones-Wolf and Ken Fones-Wolf
Pub Date: April 2015

Religion's role in the ill-fated struggle to unionize white workers in the South learn more...

Dwelling in Faith and Doubt
Author: Madhuri M. Yadlapati
Pub Date: January 2014

The shortcomings of skepticism and dogma, the enrichment of faith through doubt, and a "middle way" to hope learn more...

Page:
1
2
3
4
5
6
7
8