Page:
1
2
3
4
5
6
7
Southern History & Culture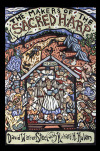 Author: David Warren Steel with Richard H. Hulan
Pub Date: December 2010

A comprehensive guide to the texts and tunes of an American musical tradition learn more...

Labor and Religion in the New Cotton South
Author: Jarod Roll
Pub Date: 2010

Crossing the color line with revivalism among working-class Southerners learn more...


Gender and Slavery in Antebellum Georgia
Author: Daina Ramey Berry
Pub Date: Cloth: 2007; Paper: 2010

Examining how labor and economy shaped family life for both women and men among the enslaved learn more...

Explorations of History and Culture
Author: Edited by Anne L. Bower
Pub Date: January 2009

Moving beyond catfish and collard greens to the soul of African American cooking learn more...

The Men, Women, and Children of the Birmingham Civil Rights Movement
Author: Edited by Horace Huntley and John W. McKerley
Pub Date: January 2009

Firsthand accounts from the Civil Rights Movement's frontlines learn more...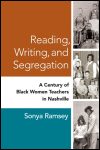 A Century of Black Women Teachers in Nashville
Author: Sonya Ramsey
Pub Date: February 2008

Teachers' stories of the segregation and integration of Nashville schools learn more...


A Documentary in Pictures and Words, 1966-86
Author: Carl Fleischhauer and Neil V. Rosenberg
Pub Date: 2007

The music and culture of bluegrass as revealed through striking photographs and commentary learn more...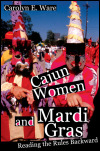 Reading the Rules Backward
Author: Carolyn E. Ware
Pub Date: March 2007

How Cajun women have creatively refashioned the tradition of rural Mardi Gras runs learn more...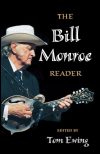 Author: Edited by Tom Ewing
Pub Date: Cloth: 2000; Paper: 2006

This multi-faceted and richly illustrated reader traces the career of the "Father of Bluegrass Music" who transformed a local musical style into a unique national music form learn more...

Author: Edited by Thomas Goldsmith
Pub Date: Cloth: 2004; Paper: 2006

The complete history of this dynamic genre as told through the best of bluegrass writing learn more...

Page:
1
2
3
4
5
6
7