Page:
1
2
3
4
5
6
7
8
Sociology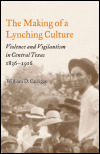 Violence and Vigilantism in Central Texas, 1836-1916
Author: William D. Carrigan
Pub Date: 2006

How a culture of violence legitimized lynching among ordinary people learn more...

Author: Edited by Bruce A. Arrigo and Christopher R. Williams
Pub Date: April 2006

Revealing the values implicit in today's crime and public policy agenda learn more...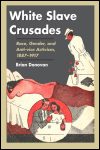 Race, Gender, and Anti-vice Activism, 1887-1917
Author: Brian Donovan
Pub Date: December 2006

Forced prostitution, moralism, and the narratives of prejudice learn more...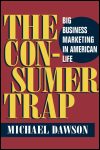 Big Business Marketing in American Life
Author: Michael Dawson
Pub Date: 2005

Why the much-advertised American way of life continues to grow more socially, economically, and environmentally costly and less citizen-friendly -- and what we should do about it learn more...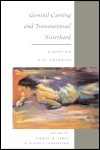 Author: Edited by Stanlie M. James and Claire C. Robertson
Pub Date: Cloth: 2002; Paper: 2005

A powerful challenge to Western representations of female genital cutting learn more...

The Integration of Old and New Migrants in Western Europe since 1850
Author: Leo Lucassen
Pub Date: November 2005

Common threads in the long-term integration experience of migrants, past and present learn more...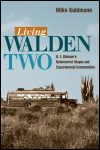 B. F. Skinner's Behaviorist Utopia and Experimental Communities
Author: Hilke Kuhlmann
Pub Date: June 2005

The secret life of Utopias and Utopians learn more...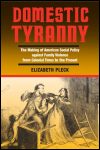 The Making of American Social Policy against Family Violence from Colonial Times to the Present
Author: Elizabeth Pleck
Pub Date: March 2004

Chronicling the rise and demise of legal, feminist, and medical campaigns against domestic violence from colonial times to the present learn more...

Magnetic Healing, Psychic Phenomena, and Other Heterodoxies
Author: Henry H. Bauer
Pub Date: 2004

A book that all scientists should read, and a book that all who are interested in the unexplainable will want to read, Bauer explores how examining anomalies have profited humankind and restores the respectability--and necessity--of such pursuits in a fascinating overview of science and the pursuit of the unknown. learn more...

How Race and Complexion Matter in the "Color-Blind" Era
Author: Edited by Cedric Herring, Verna M. Keith, and Hayward Derrick Horton
Pub Date: August 2004

A collection of essays questioning the truth of American's color-blind society from outside and inside communities of color. learn more...

Page:
1
2
3
4
5
6
7
8