Page:
1
2
3
Sexuality Studies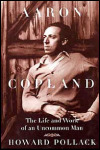 The Life and Work of an Uncommon Man
Author: Howard Pollack
Pub Date: April 2000

The first time in paperback, this is the best full-length biography of Aaron Copland, his life and his music learn more...


Native American Gender Identity, Sexuality, and Spirituality
Author: Edited by Sue-Ellen Jacobs; Wesley Thomas; and Sabine Lang
Pub Date: 1997

learn more...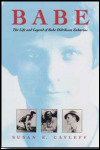 The Life and Legend of Babe Didrikson Zaharias
Author: Susan E. Cayleff
Pub Date: 1996

learn more...

Author: Mark Doty
Pub Date: 1993

learn more...

Page:
1
2
3