Page:
1
2
3
4
Western Americana
Lynching and American Society, 1874-1947
Author: Michael J. Pfeifer
Pub Date: 2006

The history of lynching's transformation from collective, popular violence to state-sanctioned, sanitized execution learn more...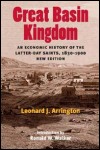 An Economic History of the Latter-day Saints, 1830-1900, New Edition
Author: Leonard J. Arrington
Pub Date: December 2005

An expansive masterpiece from a renowned historian learn more...

Native Americans in Chicago, 1945-75
Author: James B. LaGrand
Pub Date: October 2005

The inside story of American Indian life in Chicago learn more...

Culture, Community, and Health Politics, 1880-1950
Author: Susan L. Smith
Pub Date: October 2005

The separate but unequal politics of health affecting American minority women learn more...

Land, Labor, and the Republican Community
Author: Mark A. Lause
Pub Date: 2005

How working people's republican "free labor" ethos changed the national agenda at a crucial period in U.S. history learn more...

Labor, Community, and Culture in Montana's Smelter City
Author: Laurie Mercier
Pub Date: September 2001

learn more...

Author: Biloine Whiting Young and Melvin L. Fowler
Pub Date: 2000

learn more...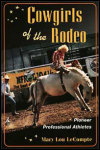 Pioneer Professional Athletes
Author: Mary Lou LeCompte
Pub Date: November 2000

Using biographies to describe women's transformation from serious rodeo athletes to beauty queens and their successful struggle to regain their place--and respect--as the competitive athletes they are today learn more...

Native American Identity in the Press, 1820-90
Author: John M. Coward
Pub Date: 1999

learn more...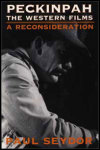 The Western Films--A Reconsideration
Author: Paul Seydor
Pub Date: 1999

learn more...

Page:
1
2
3
4