Previous
8
9
10
11
12
13
14
15
16
17
Next
Women & Gender Studies
Rethinking Genders and Sexualities
Author: Edited by Fran Martin, Peter A. Jackson, Mark McLelland, and Audrey Yue
Pub Date: November 2008

A multidisciplinary, multicultural reassessment of gender and sexuality in the Asian Pacific learn more...

Reimagining the American New Woman, 1895-1915
Author: Martha H. Patterson
Pub Date: Cloth: 2005; Paper: 2008

The social, ethnic, literary, and iconographic history of the contested American New Woman learn more...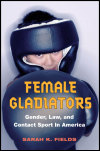 Gender, Law, and Contact Sport in America
Author: Sarah K. Fields
Pub Date: June 2008

How school-aged girls used the legal system to gain access to contact sports learn more...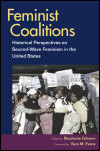 Historical Perspectives on Second-Wave Feminism in the United States
Author: Edited by Stephanie Gilmore
Pub Date: May 2008

A fresh new look at the productive partnerships forged among second-wave feminists learn more...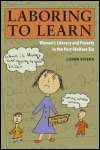 Women's Literacy and Poverty in the Post-Welfare Era
Author: Lorna Rivera
Pub Date: September 2008

The struggle for literacy, education, and employment for women during welfare reform learn more...

A Black Entrepreneur in Nineteenth-Century San Francisco
Author: Lynn M. Hudson
Pub Date: Cloth: 2003; Paper: 2008

Investigating Mary Ellen Pleasant's convoluted legacy learn more...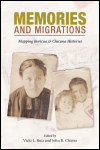 Mapping Boricua and Chicana Histories
Author: Edited by Vicki L. Ruiz and John R. Chávez
Pub Date: February 2008

Shaping a new understanding of Latina identity formation learn more...

American Women in the First World War
Author: Kimberly Jensen
Pub Date: February 2008

The case for woman suffrage, economic equality, and citizenship in WWI learn more...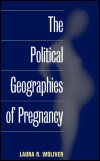 Author: Laura R. Woliver
Pub Date: August 2008

A searing study of how modern reproductive politics shapes women's bodily agency learn more...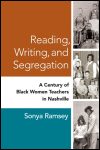 A Century of Black Women Teachers in Nashville
Author: Sonya Ramsey
Pub Date: February 2008

Teachers' stories of the segregation and integration of Nashville schools learn more...

Previous
8
9
10
11
12
13
14
15
16
17
Next