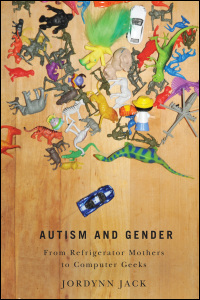 Autism and Gender
From Refrigerator Mothers to Computer Geeks
Awards and Recognition:
• RSA Book Award, Rhetoric Society of America, 2015
The first ever study of how conceptions of gender influence debates about autism
The reasons behind the increase in autism diagnoses have become hotly contested in the media as well as within the medical, scholarly, and autistic communities. In Autism and Gender: From Refrigerator Mothers to Computer Geeks, Jordynn Jack focuses on the ways gender influences popular discussion and understanding of autism's causes and effects. She identifies gendered theories like the "refrigerator mother" theory, for example, which blames emotionally distant mothers for autism, and the "extreme male brain" theory, which links autism to the modes of systematic thinking found in male computer geeks.
Jack's analysis reveals how people employ highly gendered theories to craft rhetorical narratives around stock characters--fix-it dads, heroic mother warriors rescuing children from autism--that advocate for ends beyond the story itself while also allowing the storyteller to gain authority, understand the disorder, and take part in debates.
The first book to look at how gender informs popular discussion about autism, Autism and Gender also offers new insights into the ways rhetorical inquiry can and does contribute to conversations about gender and disability.
---
"Jack's perceptive book proves the persuasive power of autism's characters."--Women's Review of Books

"A book replete with important ideas that could easily be translated into verifiable hypotheses to be tested using representative samples and traditional methodology. Recommended."--Choice

"Jack, a rhetorician, has written the first book-length examination of the role of gender in autism. . . . A targeted and historically rich analysis of how different characters inform and shape autism discourse, offering a fruitful contribution to understandings of gender and autism spectrum disorders."--somatosphere.net

"Autism and Gender is timely, thoroughly researched, and aggravating in all the right ways. . . . From beginning to end, Jack's rhetorical history of autism admirably balances dominant biomedical perspectives with marginalized voices and beliefs."--Rhetoric & Public Affairs
"Autism and Gender is the book I was waiting for someone to write, and Jordynn Jack's insightful treatment of this timely, complex topic is a joy to read. Among its many strengths are its beautiful, well organized, easy-to-read prose, its breadth of coverage of the topic, and its careful, judicious tone."--Anna Kirkland, author of Fat Rights: Dilemmas of Difference and Personhood
---
To order online:
//www.press.uillinois.edu/books/catalog/29tyk5ys9780252038372.html
To order by phone:
(800) 621-2736 (USA/Canada)
(773) 702-7000 (International)
Related Titles
previous book
next book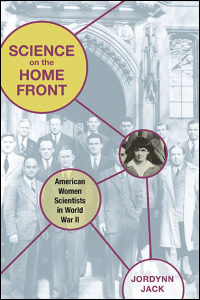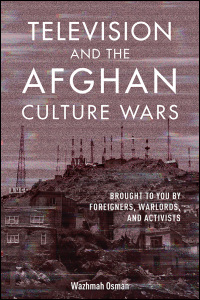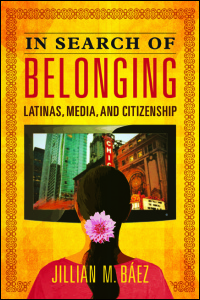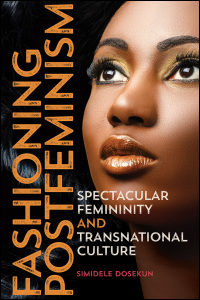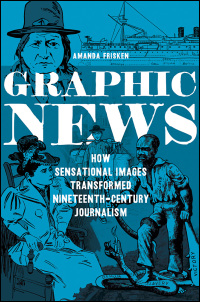 Graphic News
How Sensational Images Transformed Nineteenth-Century Journalism
Amanda Frisken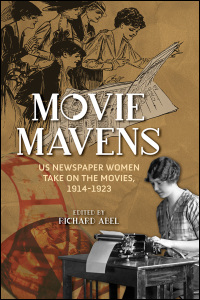 Movie Mavens
US Newspaper Women Take On the Movies, 1914-1923
Edited by Richard Abel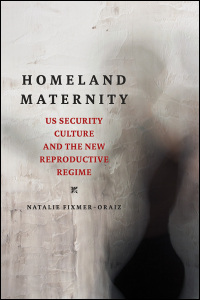 Homeland Maternity
US Security Culture and the New Reproductive Regime
Natalie Fixmer-Oraiz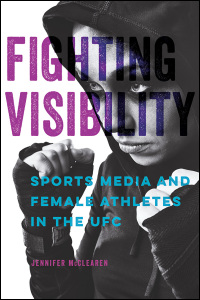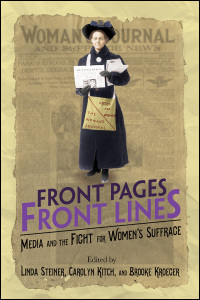 Front Pages, Front Lines
Media and the Fight for Women's Suffrage
Edited by Linda Steiner, Carolyn Kitch, and Brooke Kroeger