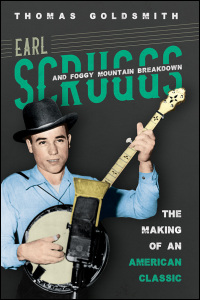 Earl Scruggs and Foggy Mountain Breakdown
The Making of an American Classic
The breakneck banjo tune that became a song for the ages
Recorded in 1949, "Foggy Mountain Breakdown" changed the face of American music. Earl Scruggs's instrumental essentially transformed the folk culture that came before it while helping to energize bluegrass's entry into the mainstream in the 1960s. The song has become a gateway to bluegrass for musicians and fans alike as well as a happily inescapable track in film and television.
Thomas Goldsmith explores the origins and influence of "Foggy Mountain Breakdown" against the backdrop of Scruggs's legendary career. Interviews with Scruggs, his wife Louise, disciple Béla Fleck, and sidemen like Curly Seckler, Mac Wiseman, and Jerry Douglas shed light on topics like Scruggs's musical evolution and his working relationship with Bill Monroe. As Goldsmith shows, the captivating sound of "Foggy Mountain Breakdown" helped bring back the banjo from obscurity and distinguished the low-key Scruggs as a principal figure in American acoustic music.
Passionate and long overdue, Earl Scruggs and Foggy Mountain Breakdown takes readers on an ear-opening journey into two minutes and forty-three seconds of heaven.
---
"A wonderfully written and engaging story that any music fan would enjoy." --Music Fest News

"A highly readable portrait of the man, the song, the times, and the music. . . . For lovers of Earl Scruggs and bluegrass music, Earl Scruggs and Foggy Mountain Breakdown will become essential reading." --Ted Lehman, No Depression

"Remarkable . . . This book should prove indispensable to students of the banjo, whether raw beginners or ultra-advanced. It should have similar appeal to dedicated bluegrass fans who want to take a deep dive into the banjo sound, style, and technique that Scruggs made not only famous, but timeless and legendary." --Bluegrass Unlimited

"Goldsmith manages to include all salient details in his succinct, insightful biography of Scruggs." --Shepherd Express

"A couple of biographical books on Earl Scruggs have come out, but none are as informative and fun-to-read as this one." --Inland Northwest Bluegrass Music Association

"Those who are already fans of 'Earl' and his astounding banjo work will certainly want to own this volume. . . . Earl Scruggs and Foggy Mountain Breakdown is a worthy addition to the library of any bluegrass, country, and acoustic-music enthusiast." --Journal of Folklore Research

"Goldsmith packs his narrative with not only numerous facts but interesting anecdotal evidence. . . . All told, the author skillfully succeeds in weaving together an explanation of how Scruggs and his tune became legendary. " --North Carolina Historical Review
"Thoroughly researched, elegantly written, this is a superb study of a tune, a man, and the creation of a highly distinctive American musical style. Loaded with information and interpretation, its warm personable style makes for a compelling and insightful read."--Douglas B. (Ranger Doug) Green

"An enormous contribution to the history of bluegrass and a fascinating read, well organized and well told. Goldsmith's lengthy interview with Earl is a treasure trove of information not only about 'Foggy Mountain Breakdown' but about the early days of bluegrass and specifically Earl's working relationship with Bill Monroe, which has long been clouded in mystery."--Murphy Hicks Henry, author of Pretty Good for a Girl: Women in Bluegrass

"A fascinating read! Goldsmith tells how Earl Scruggs used his unique artistic vision to invent a musical language understood and embraced by performers and audiences alike, reviving the five-string banjo to leave an enduring mark on American popular music."--Neil V. Rosenberg, author of Bluegrass Generation: A Memoir
Publication of this book was supported in part by a grant from the Judith McCulloh Endowment for American Music.
---
To order online:
//www.press.uillinois.edu/books/catalog/32bff5hn9780252042966.html
To order by phone:
(800) 621-2736 (USA/Canada)
(773) 702-7000 (International)
Related Titles
previous book
next book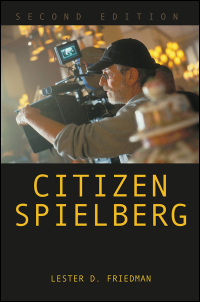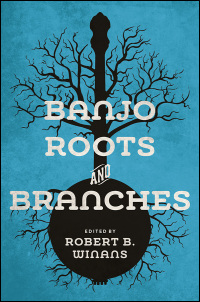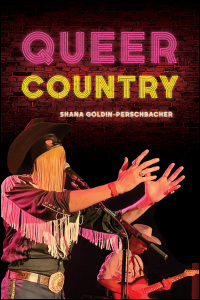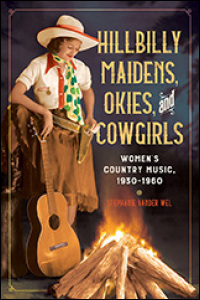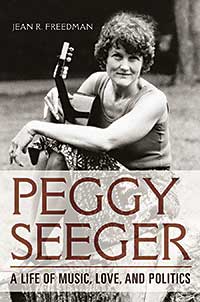 Peggy Seeger
A Life of Music, Love, and Politics
Jean R. Freedman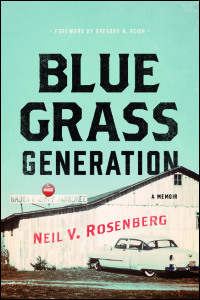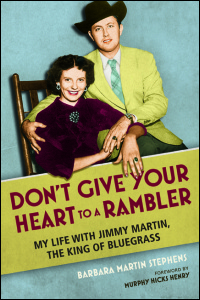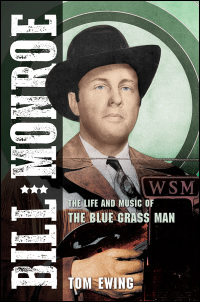 Bill Monroe
The Life and Music of the Blue Grass Man
Tom Ewing