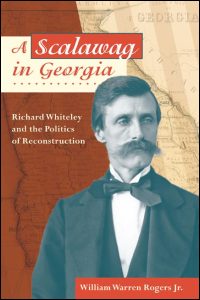 A Scalawag in Georgia
Richard Whiteley and the Politics of Reconstruction
A controversial period in American history as revealed through one man's personal and political experiences.
Richard Henry Whiteley participated firsthand in the epic events of nineteenth-century America. He came to the United States an Irish immigrant boy in the 1830s, working first in Georgia's textile mills, where he climbed the ladder to become management. From there, he went on to become a lawyer, an officer in the Civil War, a convert to Southern Republicanism, and finally a U.S. congressman from 1869 to 1876.
This biography concerns Whiteley's entire life but focuses particularly on his fight for political survival during the Reconstruction years. Southern Republicans, known as scalawags, were widely reviled for their efforts at fair treatment for ex-slaves, and Whiteley was no exception. His participation in this turbulent era imparts to his career a profound significance, as it reveals much about the postwar South. What circumstances accounted for the election of a white Republican from a Deep South congressional district? Once elected, could a man condemned as a traitorous scalawag continue to hold office? Were the actions of the Republican congressman demonstrably radical? A Scalawag in Georgia attempts to rehabilitate the record of Southern Republicans during Reconstruction, and its answers to these questions have wide implications not only for the South but also the nation as a whole.
---
"William Warren Rogers's biography of Richard Whiteley reveals a complex individual who generally conforms to the characteristics of other scalawags in the southeast. . . . Rogers's portrait of Whiteley is well written and superbly researched. Biographies like his are much needed to reassess old stereotypes about scalawags and bring them to life as individuals."--Civil War Book Review "This book is a welcome addition to Reconstruction literature, especially because so little is known about Whiteley."--Journal of American History

"A Scalawag in Georgia presents an interesting window into the world of Reconstruction as seen through the prism of a Southern Unionist."--H-CivWar

"Rogers has unearthed a considerable amount of scattered material and has added significantly to our understanding of Reconstruction politics."--Journal of Southern History
"Rogers provides an accomplished and engaging portrait of this intriguing, but oft-overlooked player in Reconstruction Georgia. Even more importantly, he uses Whiteley's career as a window into the larger and more complex dynamics of post–Civil War politics in the Deep South, weaving Whiteley's story into the much larger story as smoothly and adeptly as any 'life and times' treatment I know."--John C. Inscoe, editor, The New Georgia Encyclopedia

"This study of Richard Whiteley shows how the biography of a minor official can inform the larger questions regarding Reconstruction. It will become a major work in the study of Reconstruction in Georgia."--John W. Quist, professor of history, Shippensburg University
---
To order online:
//www.press.uillinois.edu/books/catalog/32rtq4qg9780252031601.html
To order by phone:
(800) 621-2736 (USA/Canada)
(773) 702-7000 (International)
Related Titles
previous book
next book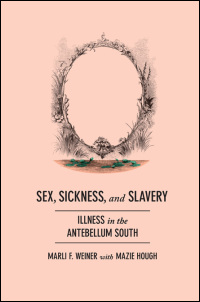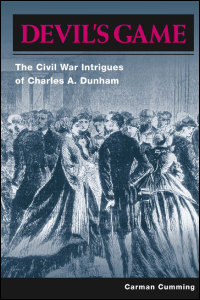 Devil's Game
The Civil War Intrigues of Charles A. Dunham
Carman Cumming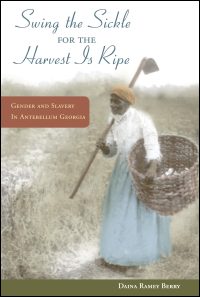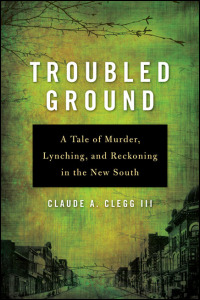 Troubled Ground
A Tale of Murder, Lynching, and Reckoning in the New South
Claude A. Clegg III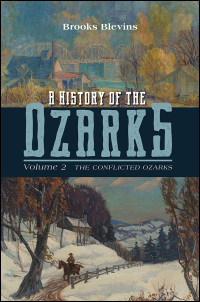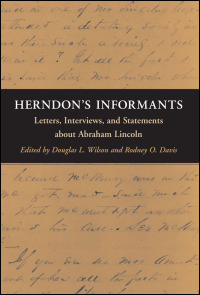 Herndon's Informants
Letters, Interviews, and Statements about Abraham Lincoln
Edited by Douglas L. Wilson and Rodney O. Davis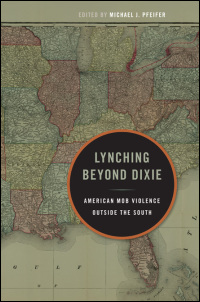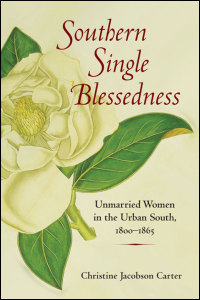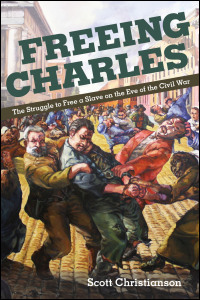 Freeing Charles
The Struggle to Free a Slave on the Eve of the Civil War
Scott Christianson