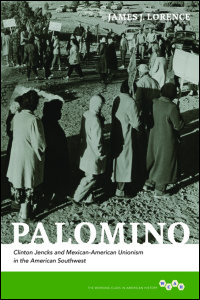 Palomino
Clinton Jencks and Mexican-American Unionism in the American Southwest
A trailblazer in American labor and civil liberties
The first comprehensive biography of progressive labor organizer, peace worker, and economist Clinton Jencks (1918–2005), this book explores the life of one of the most important political and social activists to appear in the Southwestern United States in the twentieth century. A key figure in the radical International Union of Mine, Mill, and Smelter Workers (IUMMSW) Local 890 in Grant County, New Mexico, Jencks was involved in organizing not only the mine workers but also their wives in the 1951 strike against the Empire Zinc Company. He was active in the production of the 1954 landmark labor film dramatizing the Empire Zinc strike, Salt of the Earth, which was heavily suppressed during the McCarthy era and led to Jencks's persecution by the federal government.
Labor historian James J. Lorence examines the interaction between Jencks's personal experience and the broader forces that marked the world and society in which he worked and lived. Following the work of Jencks and his equally progressive wife, Virginia Derr Jencks, Lorence illuminates the roots and character of Southwestern unionism, the role of radicalism in the Mexican-American civil rights movement, the rise of working-class feminism within Local 890 and the Grant County Mexican-American community, and the development of Mexican-American identity in the Southwest. Chronicling Jencks's five-year-long legal battle against charges of perjury, this biography also illustrates how civil liberties and American labor were constrained by the specter of anticommunism during the Cold War.
Drawing from extensive research as well as interviews and correspondence, this volume highlights Clinton Jencks's dramatic influence on the history of labor culture in the Southwest through a lifetime devoted to progress and change for the social good.
---
"This book is instructive for organizers as a catalog of campaign skills and as an illustration of "community unionism," whose revival is so loudly proclaimed today."--Labor Studies Journal

"This is a fine book, and Lorence is to be commended for the extensive research and attention to detail that went into it. It is more than a biography of Jencks. Rather, it is in many ways the biography of a movement and of a difficult moment in American history."--American Historical Review

"This biography of labor activist and scholar Clinton Jencks is an important addition to the work of James J. Lorence. In telling Jenck's life story, Lorence reveals how the often-overlooked efforts of leftist activists in the region not only survived the reactionary years after World War II but managed to bring a mix of radicalism and pragmatic organizing to the labor movement, the Mexican American civil rights struggle, and even the otherwise conservative world of academic economists in the Southwest."--Southwestern Historical Quarterly

"As new scholarship on the long civil rights movement continue to incorporate studies of the American West and move beyond black-white racial binaries, Palomino rightfully speaks to both of these important historiographical developments."--Western Historical Quarterly
"This authoritative and engagingly written biography makes a substantial contribution to the scholarship on the legendary labor figure Clinton Jencks. A useful and welcome volume for historians of labor (especially in the southwest), communism, and Cold War anti-communism."--David Brundage, author of The Making of Western Labor Radicalism: Denver's Organized Workers, 1878–1905

"An excellent biography that sheds light on numerous themes of importance to historians of twentieth-century American labor, Chicano history, and Cold War America. This historically rich and well organized study secures James J. Lorence's place as a foremost scholar of American labor history."--Zaragosa Vargas, author of Labor Rights Are Civil Rights: Mexican American Workers in Twentieth-Century America
---
To order online:
//www.press.uillinois.edu/books/catalog/37cff3en9780252037559.html
To order by phone:
(800) 621-2736 (USA/Canada)
(773) 702-7000 (International)
Related Titles
previous book
next book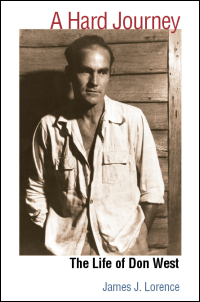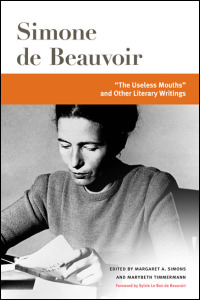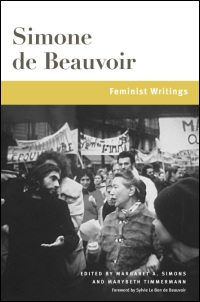 Feminist Writings
Simone de Beauvoir Edited by Margaret A. Simons and Marybeth Timmermann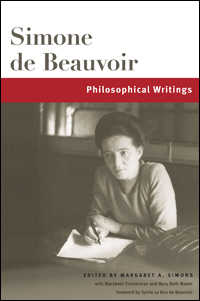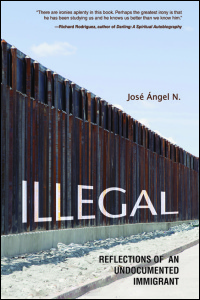 Illegal
Reflections of an Undocumented Immigrant
José Ángel N.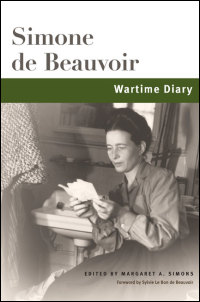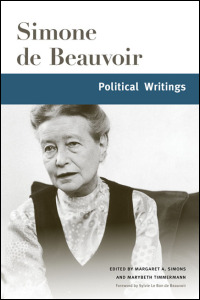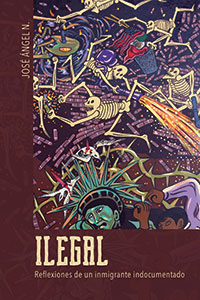 Ilegal
Reflexiones de un inmigrante indocumentado
José Ángel N.