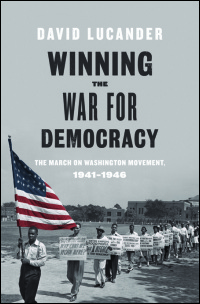 Winning the War for Democracy
The March on Washington Movement, 1941-1946
Awards and Recognition:
• Missouri History Book Award, State Historical Society of Missouri, 2015
The history of an overlooked civil rights group fighting for justice during World War II
Scholars regard the March on Washington Movement (MOWM) as a forerunner of the postwar Civil Rights movement. Led by the charismatic A. Philip Randolph, MOWM scored an early victory when it forced the Roosevelt administration to issue a landmark executive order that prohibited defense contractors from practicing racial discrimination.
Winning the War for Democracy: The March on Washington Movement, 1941-1946 recalls that triumph, but also looks beyond Randolph and the MOWM's national leadership to focus on the organization's evolution and actions at the local level. Using the personal papers of previously unheralded MOWM members such as T.D. McNeal, internal government documents from the Roosevelt administration, and other primary sources, David Lucander highlights how local affiliates fighting for a double victory against fascism and racism helped the national MOWM accrue the political capital it needed to effect change.
Lucander details the efforts of grassroots organizers to implement MOWM's program of empowering African Americans via meetings and marches at defense plants and government buildings and, in particular, focuses on the contributions of women activists like Layle Lane, E. Pauline Myers, and Anna Arnold Hedgeman. Throughout he shows how local activities often diverged from policies laid out at MOWM's national office, and how grassroots participants on both sides ignored the rivalry between Randolph and the leadership of the NAACP to align with one another on the ground.
---
"The book makes an important contribution to the ways that we conceptualize the evolution of the black freedom movement, the meanings of local activism, and the particular attributes of black activism in border cities. . . . Lucander uncovers the mechanisms by which local movements tailored national campaigns to fit their social and political context."--Missouri Historical Review

"Winning the War for Democracy is a welcome alternative to the "Greatest Generation" narrative. In light of Occupy Wall Street and Black Lives Matter, Winning the War for Democracy is a noteworthy challenge to the still popularly-held notion that African-American labour played a subsidiary role in struggles for civil rights."--Labour/Le Travail

"Impeccably researched. . . . Lucander's insightful perspective and sharp analysis guarantee that this book will become essential reading for graduate students, historians, and other scholars of the black labor movement during the early civil rights struggle."--The Journal of Southern History

"Thoroughly researched and well-written, David Lucander's Winning the War for Democracy is an insightful study of an important yet oft-mentioned twentieth century civil rights group. . . . Lucander convincingly shows how the march on Washington movement (MOWM) was more than a bold political strategy employed by Randolph; it was a mass movement for civil rights and economic justice led by grassroots activists across the country during World War II. . . . Lucander has written a brilliant book which will be of great interest to scholars of African American history, the black freedom Movement, the Midwest, black women's activism and social movements."--Journal of American History

"Winning the War for Democracy is a model study that blends local and national history, and is sure to inspire future research on other MOWM chapters. Lucander makes a formidable contribution to the growing corpus of knowledge on African American activism during the World War II era."--American Historical Review

"Winning the War for Democracy presents the argument that a midwestern community offered the most significant fight against racism during World War II. Lucander succeeds in converying the centrality of this small group of people St. Louis to extending the influence of the aborted March on Washington and Executive Order 8802."--The Annals of Iowa
"This is a careful and thorough study of an important, oft-mentioned organization."--Clarence Lang, author of Grassroots at the Gateway: Class Politics and Black Freedom Struggle in St. Louis, 1936–75

"Long recognized as an important precursor to the modern civil rights movement, the March on Washington Movement of the World War II years has unfortunately lacked an in-depth scholarly study of its operations at both the national and local level. Until now, that is. David Lucander provides us with a deeply researched and nuanced account of that movement, its members, their aspirations, and accomplishments. Winning the War for Democracy is a sophisticated contribution to the history of black protest and politics in the 20th century."--Eric Arnesen, professor of history, The George Washington University

"David Lucander takes us beyond the great leader A. Philip Randolph to the organizers and rank-and-file of the 1940s March on Washington Movement. Winning the War for Democracy powerfully demonstrates that MOWM was not just a daring political strategy by Randolph but the galvanizing of numerous local movements who then took up their protests much closer to home. The 'lifeblood' of MOWM was grassroots activists like those in St. Louis; Lucander rescues them from the shadows."--Jeanne Theoharis, author of The Rebellious Life of Mrs. Rosa Parks
---
To order online:
//www.press.uillinois.edu/books/catalog/38rhg2ry9780252038624.html
To order by phone:
(800) 621-2736 (USA/Canada)
(773) 702-7000 (International)
Related Titles
previous book
next book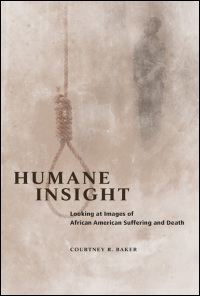 Humane Insight
Looking at Images of African American Suffering and Death
Courtney R. Baker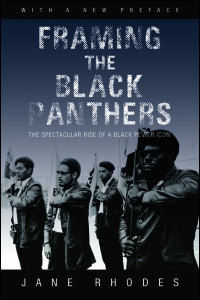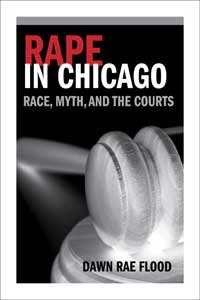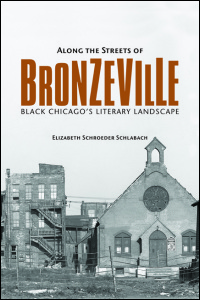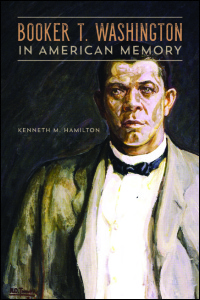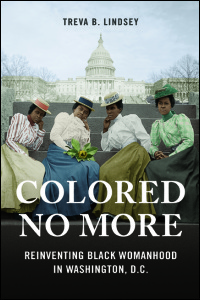 Colored No More
Reinventing Black Womanhood in Washington, D.C.
Treva B. Lindsey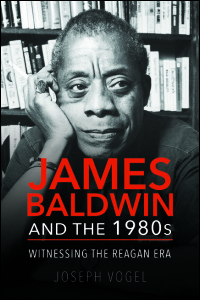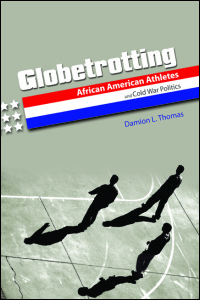 Globetrotting
African American Athletes and Cold War Politics
Damion L. Thomas