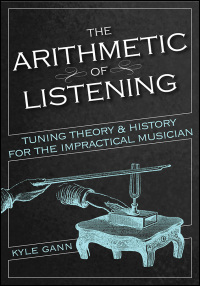 The Arithmetic of Listening
Tuning Theory and History for the Impractical Musician
Tuning to new musical horizons
"Tuning is the secret lens through which the history of music falls into focus," says Kyle Gann. Yet in Western circles, no other musical issue is so ignored, so taken for granted, so shoved into the corners of musical discourse.
A classroom essential and an invaluable reference, The Arithmetic of Listening offers beginners the grounding in music theory necessary to find their own way into microtonality and the places it may take them. Moving from ancient Greece to the present, Kyle Gann delves into the infinite tunings available to any musician who feels straitjacketed by obedience to standardized Western European tuning. He introduces the concept of the harmonic series and demonstrates its relationship to equal-tempered and well-tempered tuning. He also explores recent experimental tuning models that exploit smaller intervals between pitches to create new sounds and harmonies.
Systematic and accessible, The Arithmetic of Listening provides a much-needed primer for the wide range of tuning systems that have informed Western music.
Audio examples demonstrating the musical ideas in The Arithmetic of Listening can be found at: https://www.kylegann.com/Arithmetic.html
---
"A lot of fun . . . this is indeed a practical book, not just for its instructions, but also in the interludes." --The Wire
"Not only explains the materials and history of this music in great detail, but also—and probably most importantly—illustrates how these scales and harmonies are used in actual, living, breathing music. What has always been missing from the literature is an overarching guide to the field that is clearly written for both the amateur and professional. This is that book."--John Schneider, Grammy Award-winning producer

"There is no other book that comes close to what Kyle Gann has accomplished here. The Arithmetic of Listening combines materials from ancient treatises and complex mathematical discussions of tunings with an artist's eye toward their expressive, musical use. It reads as though you are in a master class with a teacher who is patiently opening your eyes to a hidden history and your ears to hidden musical possibilities."--S. Andrew Granade, author Harry Partch: Hobo Composer
Publication of this book was supported by grants from the Dragan Plamenac Endowment of the American Musicological Society, funded in part by the National Endowment for the Humanities and the Andrew W. Mellon Foundation, and from the Henry and Edna Binkele Classical Music Fund.
---
To order online:
//www.press.uillinois.edu/books/catalog/42gwm4em9780252042584.html
To order by phone:
(800) 621-2736 (USA/Canada)
(773) 702-7000 (International)
Related Titles
previous book
next book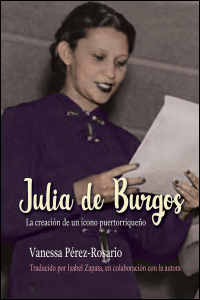 Julia de Burgos
La creación de un ícono puertorriqueño
Vanessa Pérez-Rosario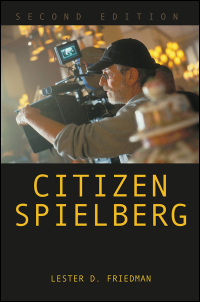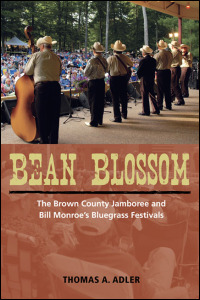 Bean Blossom
The Brown County Jamboree and Bill Monroe's Bluegrass Festivals
Thomas A. Adler