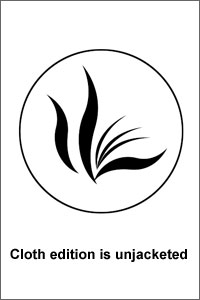 Between the Museum and the City
The powerful visual story of the design and construction process of the architectural project at Chicago's Museum of Contemporary Art plaza
An unprecedented collaboration between the Museum of Contemporary Art, Chicago, and the College of Architecture and the Arts at the University of Illinois at Chicago resulted in the architectural project Between the Museum and the City: Garofalo Architects.
Chicago-based architect Douglas Garofalo, a significant emerging talent, was commissioned to design and construct a temporary architectural space that would enliven the museum's plaza, making it a bridge between the museum and the city of Chicago.
The final design emerged after an unusually diverse group of people had participated in small sessions and public forums. Cultural theorists, museum workers, educators, urban planners, engineers, city officials, college and high school students, artists, and sponsors all contributed to the design, execution, and documentation.
The temporary nature of Garofalo's project and the low budget available encouraged experimentation with forms and materials. The result is a unique, abstract architectural form, which crawls down the stairs of the barren museum facade and sprawls across the otherwise uninhabited plaza, offering seating and space for public uses.
The exhibition, which ran from May 31 to October 12, 2003, featured both the new structure and documentation of its conceptual underpinnings and the entire working process: drawings, sketches, 3D models, computer animations. During its summer months in the plaza, the structure was a gathering place for programs and performances, a weekly farmers' market, and nighttime dinner parties, and it offered a seat of respite for bicycle messengers, museum visitors, and tourists.
Between the City and the Museum preserves this architecturally and programmatically innovative project in book form, abundantly illustrated. An essay by Douglas Garofalo describes the conceptual thinking, site analysis, and collaborative strategies employed by Garofalo Architects, as well as the physical elements of this dynamic experimental structure.
---
To order online:
//www.press.uillinois.edu/books/catalog/42kss2dk9780933856820.html
To order by phone:
(800) 621-2736 (USA/Canada)
(773) 702-7000 (International)
Related Titles