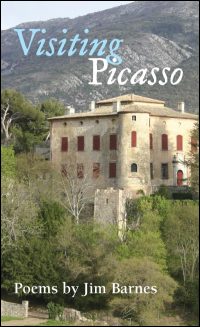 Visiting Picasso
Awards and Recognition:
Poet Laureate of Oklahoma for 2009-2010.
Poems that draw you into them and make their experience your own.
Jim Barnes's familiarity with the European poetic traditions has been deepened through long periods spent in France, Germany, and Italy, and through his translations of European poetry. In Visiting Picasso he repays Europe for its gifts to him in a series of poems that evoke the lush poetic history that ties European culture together, sometimes darkly. A heightened sense of place and purpose infuses the poems of Visiting Picasso with meaning drawn from actual landscapes, events, and observations.
---
"It is unlikely that there is a more cosmopolitan poet at work today than Jim Barnes. . . . Jiim Barnes has a distinguished record of publication, including important translations as well as his own works. . . .A rich collection."--Pleiades

"Barnes explores the interplay between the poet's own personal vision of shape and colour and his attempts to relate what is perceived to the discerning eye perceiving it. . . . . Barnes is especially good at charting small human activities."-- Poetry Salzburg Review
"Visiting Picasso contains poems of such enormous integrity, alertness, and formal control that Jim Barnes manages to accomplish what few poets ever can: to look into the heart of human experience, its haunting elegiac certainties and its fleeting life-affirming joys, and to tell us the truth about what he sees. Truth? Yes. For here is a visionary language chastened by the knowledge which only experience can bring and only artists can preserve."--Sherod Santos

"What a lovely and moving book we have in Visiting Picasso! By turns wry, tender, and elegiac, these poems chart a uniquely American experience filtered through a European sensibility. Jim Barnes's poems are invariably intelligent, probing, full of fiercely tender compulsions, and his range of historical and poetic techniques is impressive indeed. As 'The Poet's Paradise' so beautifully sums it up: 'Something of myself I have torn away. / Hope, my dear, is exorcism of cliché. / What matters now is fear & the one right word.' He has certainly found it here."--Lynne McMahon

"Throughout his writing Barnes shows poise and a feeling for drama. His language is compelling and allusive, his tone often mysterious. But he never deals in obscurities. Above all, Barnes is a capable explorer of self and society . . . a tough, discriminating voice."--G. E. Murray

"It is a deep new pleasure to come on a poet with the imaginative boldness of Jim Barnes."--James Dickey
---
To order online:
//www.press.uillinois.edu/books/catalog/44ken3de9780252031298.html
To order by phone:
(800) 621-2736 (USA/Canada)
(773) 702-7000 (International)
Related Titles
previous book
next book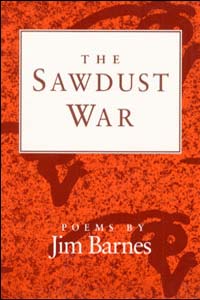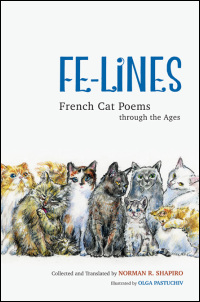 Fe-Lines
French Cat Poems through the Ages
Collected and Translated with an Introduction by Norman R. Shapiro