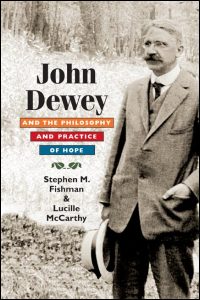 John Dewey and the Philosophy and Practice of Hope
Inspiring new techniques for engaging students with democratic ideals
John Dewey and the Philosophy and Practice of Hope combines philosophical theory with a study of its effects in an actual classroom. To understand how Dewey, one of the century's foremost philosophers of education, understood the concept of hope, Stephen M. Fishman begins with important theoretical questions: What is hope? What are its objects? How can hope foster a new understanding of democracy and social justice?
The book's second half is a classroom study that mirrors in practice what Fishman explores in theory, as Lucille McCarthy observes Fishman's undergraduate students reading the theorists. Illustrating students' own vital engagement with the literature, McCarthy reveals how the discussions deepen student understandings, simultaneously showing education's power to promote hope and turn social ideals into reality. Together, Fishman and McCarthy inspire new techniques for engaging students with democratic ideals.
---
"The study is a superb inquiry: a model for how philosophy should consider the 'problems of men' and how teaching and research should be conducted. Highly recommended."--Choice

"Those who have enjoyed Fishman and McCarthy's earlier collaborations that stir fine philosophy, serious classroom practice, and careful empirical study into a savory stew will find their latest offering to their taste. I also recommend this most recent work to those who have not yet had the pleasure."--Teachers College Record

"Reads like a conversation with someone who not only knows Dewey's thinking well but also is not afraid to experiment with these ideas."--Education and Culture
"This unique work combines clear explication of Dewey's writings about 'hope,' fascinating juxtaposition of Dewey with other thinkers, and keen insight into how students respond to the readings and to Fishman's pedagogy in the philosophy class. Clearly and beautifully written, this unusual combination of heart and intellect speaks to both teachers and philosophers. As a faculty developer, I recommend it highly. This book feeds the soul. I couldn't put it down."--Barbara Walvoord, author of Assessment Clear and Simple: A Practical Guide for Institutions, Departments, and General Education

"In this timely and thought-provoking book on philosophy and education, Fishman and McCarthy deepen our understanding of an important dimension of John Dewey's thought and present an illuminating dialogue on the dynamics of hope in our uncertain and troubled world. Drawing on their own experimental classroom research, they also provide educators with valuable guidance on how to connect the teaching of philosophy to the life experience of students and their search for meaning and sound ethical values."--Steven C. Rockefeller, author of John Dewey: Religious Faith and Democratic Humanism

"This is the book for anyone wanting a hands-on model showing how academic philosophy can be linked to the lives of students."--Raymond D. Boisvert, Professor of Philosophy, Siena College

"Fishman and McCarthy continue an extraordinary collaboration in their latest book on teaching and 'hope.' Each brings unique tools to their classroom inquiries and the results are wonderfully readable and illuminating. Their chapters take shape as a pedagogical insurrection against despair. Among scholars and educators, they set an example in their devotion to undergraduate learning and to building a just society at peace with itself and the world. In grave times like these, with illegal war destroying lives and treasure, with corporate greed eroding earth and liberties, we owe them a debt for putting social hope on the agenda. Their work and humanity point the way for educators to act against civic decline and for civic renewal."--Ira Shor, author of Education Is Politics: Critical Teaching across Differences

"The philosophically-rooted pedagogy of John Dewey has never been better served than by this affectively rich and intellectually honest foray into the very important teaching of the possibility of genuine hope."--John J. McDermott, General Editor, The Correspondence of William James
---
To order online:
//www.press.uillinois.edu/books/catalog/44mxp7kf9780252032004.html
To order by phone:
(800) 621-2736 (USA/Canada)
(773) 702-7000 (International)
Related Titles
previous book
next book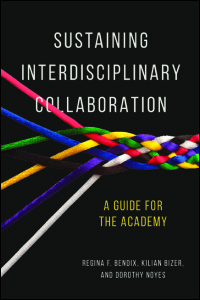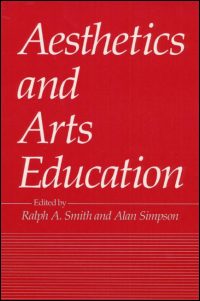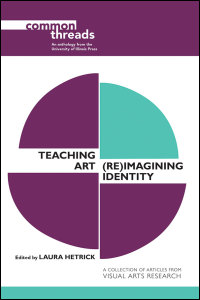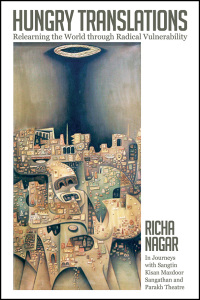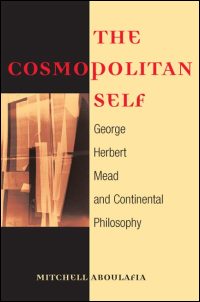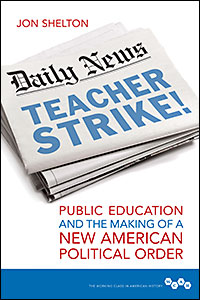 Teacher Strike!
Public Education and the Making of a New American Political Order
Jon Shelton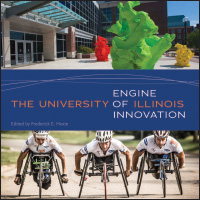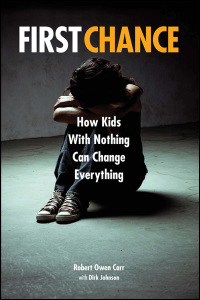 First Chance
How Kids with Nothing Can Change Everything
Robert Owen Carr with Dirk Johnson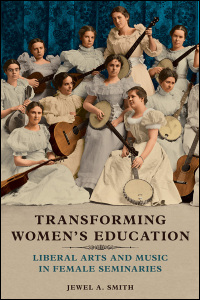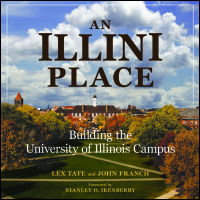 An Illini Place
Building the University of Illinois Campus
Lex Tate and John Franch