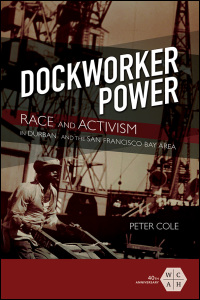 Dockworker Power
Race and Activism in Durban and the San Francisco Bay Area
Awards and Recognition:
• Philip Taft Labor History Book Award, Labor and Working-Class History Association (LAWCHA) and the Cornell ILR School, 2019
A Black Perspectives Best Black History Book of 2018
Waterfront battles for rights and justice
Dockworkers have power. Often missed in commentary on today's globalizing economy, workers in the world's ports can harness their role, at a strategic choke point, to promote their labor rights and social justice causes. Peter Cole brings such overlooked experiences to light in an eye-opening comparative study of Durban, South Africa, and the San Francisco Bay Area, California. Pathbreaking research reveals how unions effected lasting change in some of the most far-reaching struggles of modern times. First, dockworkers in each city drew on longstanding radical traditions to promote racial equality. Second, they persevered when a new technology--container ships--sent a shockwave of layoffs through the industry. Finally, their commitment to black internationalism and leftist politics sparked transnational work stoppages to protest apartheid and authoritarianism.
Dockworker Power brings to light surprising parallels in the experiences of dockers half a world away from each other. It also offers a new perspective on how workers can change their conditions and world.
---
"The fascinating stories [Cole] centers in Dockworker Power capture the dynamics of global social movements, the significance of black internationalism, and the power of grassroots organizing." —Keisha N. Blain, Black Perspectives

"Dockworker Power is worth the read. It's riveting and distinguishes itself from the mainstream labor and civil rights history we have come to know." —48 Hills

"Cole's book is a valuable contribution to the relatively thin field of global union comparisons." —In These Times

"Compelling." —Salon

"Dockworker Power suggests that the rising global white supremacist menace cannot be defeated without a confrontation at today's docks—the mechanized ports, trucking networks, and warehouses where racial capitalism does its work." —Dissent Magazine

"Cole makes a strong case for the importance of studying ports and their workers in global history. His research is meticulous—not a minor feat when you compare two ports in very different contexts. " —Black Perspectives

"A sweeping, panoramic narrative . . . This book with have wide appeal, for historians of South Africa and the US, for those interested in workers struggles in a global context and how technology transforms the lives of working people, and for those looking for evidence that workers maintain power, even in our increasingly connected globalized world."—Reviews in History

"Peter Cole's superb examination of dockworkers in San Francisco and Durban, South Africa, provides an excellent model of how to write comparative labor history, weaving together a compelling tale around issues of racial justice, intentional labor solidarity, and resistance to job-destroying technological change." —H-Net Reviews

"The combination of labour, comparative and global history, framed by the political economy of containerization and technological change, makes this book most timely and worthy of deep reflection. . . . Peter Cole's book will inform and motivate." —Review of African Political Economy

"Peter Cole has done us a great service in his comparative history. He has demonstrated that the social and political context of unions is important in determining their course of struggle, and he has highlighted the great impact that dockers have had on social justice struggles." —Jacobin

"Cole's book shows us the possibilities that anti-racist labor organizing had and has for attacking and analyzing how systems of racial and capital oppressions are intertwined. " —Africa is a Country

"The importance of Cole's study and topic are undeniable. " —History: Reviews of New Books

"The first three words of this book read: 'Dockworkers have power' (p. 1). They capture the essence of this fascinating and closely researched work by Peter Cole, Professor of History at the Western Illinois University. With this brilliant work on dockworkers' power, Cole implicitly invites other labour, social and economic scholars to pick up from where he leaves off and maybe develop a new analysis of labour strategy for transnational solidarity. Hopefully, scholars will meet this challenge with the same degree of verse and insight as that displayed by Peter Cole." —International Review of Social History

"Cole's book is a tremendous first step in understanding the parallel struggles of dockworkers in both locations and their ongoing importance in the face of global containerized trade." —African Studies Review

"Dockworker Power: Race and Activism in Durban and the San Francisco Bay Area is a sparkling exercise in comparative labor history. Informative and informed, morally anchored, and successfully mastering two sets of literature, it is also a pleasure to read." --American Historical Review

"Dockworker Power is highly recommended . . . The book is ambitious in execution and delivers new perspectives through a comparative and transnational approach." --The Northern Mariner

"Persuasive and compelling. . . . Dockworker Power makes an important contribution to the development of the interdisciplinary field of working-class studies." --Journal of Working Class Studies

"Dockworker Power is a book of vital importance to labor scholars, educators, and activists." --Labor Studies

"Dockworker Power is the first book that specifically compares South African and American ports as a site of workplace activism. . . . The inspiring story of Dockworker Power provides the optimism needed for contemporary activists to fight and win twenty-first-century battles." --Journal of African American History
"Peter Cole has written a cutting-edge work that combines labor, maritime, comparative, and global history in brilliantly illuminating ways. The edge is the waterfront, whose workers make the world economy go 'round."--Marcus Rediker, author of The Slave Ship: A Human History

"Peter Cole's study of port labor and capital accumulation is the most useful US-SA comparative analysis I've seen in years. By tracing containerization, the book also clarifies ways that new technology can tear asunder socio-ecological relations, and in turn occasionally be foiled by creative, solidaristic workers—offering vital lessons from courageous dockworkers for the Fourth Industrial Revolution era."--Patrick Bond, University of the Witwatersrand
Publication supported by a grant from the Howard D. and Marjorie I. Brooks Fund for Progressive Thought.
---
To order online:
//www.press.uillinois.edu/books/catalog/48ydk2be9780252042072.html
To order by phone:
(800) 621-2736 (USA/Canada)
(773) 702-7000 (International)
Related Titles
previous book
next book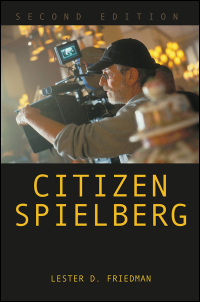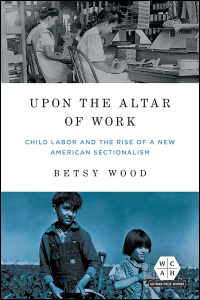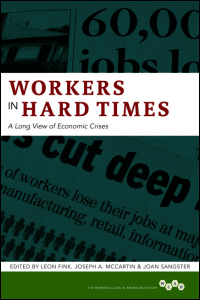 Workers in Hard Times
A Long View of Economic Crises
Edited by Leon Fink, Joseph A. McCartin, and Joan Sangster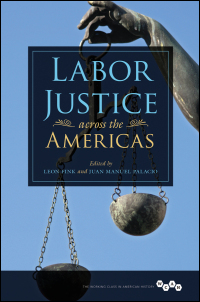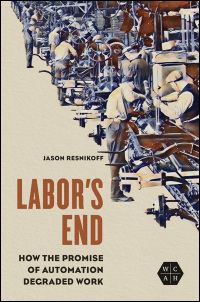 Labor's End
How the Promise of Automation Degraded Work
Jason Resnikoff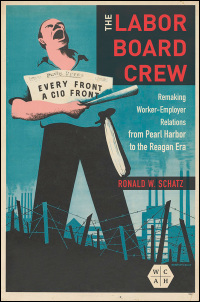 The Labor Board Crew
Remaking Worker-Employer Relations from Pearl Harbor to the Reagan Era
Ronald W. Schatz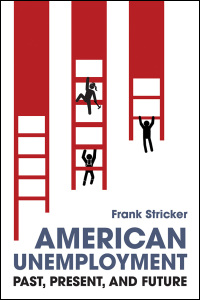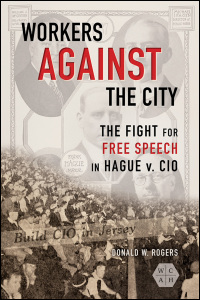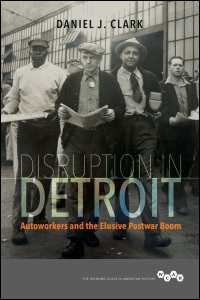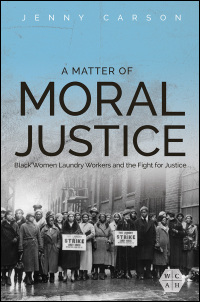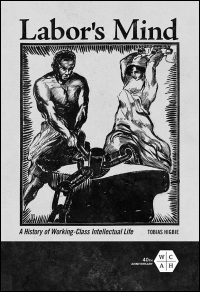 Labor's Mind
A History of Working-Class Intellectual Life
Tobias Higbie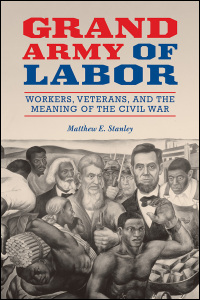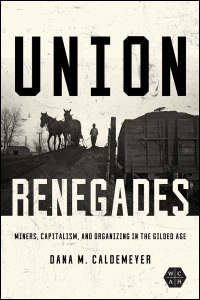 Union Renegades
Miners, Capitalism, and Organizing in the Gilded Age
Dana M. Caldemeyer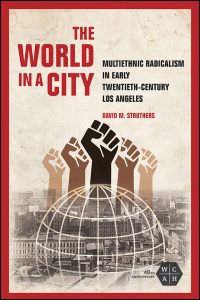 The World in a City
Multiethnic Radicalism in Early Twentieth-Century Los Angeles
David M. Struthers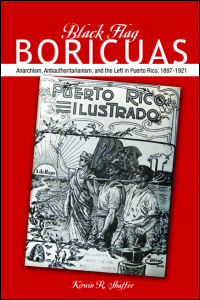 Black Flag Boricuas
Anarchism, Antiauthoritarianism, and the Left in Puerto Rico, 1897-1921
Kirwin R. Shaffer