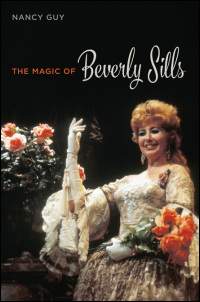 The Magic of Beverly Sills
How an alchemy of art, magnetism, community, and emotion produced an American icon
With her superb coloratura soprano, passion for the world of opera, and down-to-earth personality, Beverly Sills made high art accessible to millions from the time of her meteoric rise to stardom in 1966 until her death in 2007. An unlikely pop culture phenomenon, Sills was equally at ease on talk shows, on the stage, and in the role of arts advocate and administrator.
Merging archival research with her own love of Sills's music, Nancy Guy examines the singer-actress's artistry alongside the ineffable aspects of performance that earned Sills a passionate fandom. Guy mines the memories of colleagues, critics, and aficionados to recover something of the spell Sills wove for people on both sides of the footlights during the hot moments of onstage performance. At the same time, she analyzes essential questions raised by Sills's art and celebrity. How did Sills challenge the divide between elite and mass culture and build a fan base that crossed generations and socio-economic lines? Above all, how did Sills capture the unnameable magic that joins the members of an audience to a performer--and to one-another?
Intimate and revealing, The Magic of Beverly Sills explores the alchemy of art, magnetism, community, and emotion that produced an American icon.
---
"What stays with one most about Guy's study is the passion behind it, and the way it evokes a time in which an opera could be that relevant to so many."--Opera News

"Guy's study goes well beyond the operatic stage or record studio to consider her subject's broad appeal and popularity."--ARSC Journal

"Guy's refreshing book offers a timely contrast between the cultural backdrop of the 20th century and that of the present. . . . This is a captivating work on Sill's unique, spellbinding artistry. Highly recommended."--Choice
"Nancy Guy's The Magic of Beverly Sills couldn't be more timely. In an era when opera needs stars, the author has given us a fascinating, comprehensive look at the elusive magic of an artist who enchanted not only opera devotees, but the entire nation."--Renée Fleming

"Beverly Sills came along at the perfect moment, quenching the public's thirst for a bona fide STAR. Now this book comes along at the perfect moment to quench this generation's thirst for insight into what made her shine so radiantly."--Joyce DiDonato

"Frequently, biographies of opera singers are basically gushing with enthusiasm and overstated personal opinions. This book avoids those pitfalls and adds important scholarly information about how to think about an opera singer, her roles, and her fans."--Naomi André, coeditor of Blackness in Opera

"Guy's elegant biography gets to the heart of Sills's magnetic stage presence and parses the performer's power to mesmerize audiences with ineffable and poignant cultural magic."--Jill Dolan, author of The Feminist Spectator in Action: Feminist Criticism for the Stage and Screen

"An exhaustively researched, thoughtful, well-written treatment of one of the most important and beloved musicians the U.S. has ever produced."--Timothy D. Taylor, author of The Sounds of Capitalism: Advertising, Music, and the Conquest of Culture
Publication of this book was supported by a grant from the Henry and Edna Binkele Classical Music Fund.
---
To order online:
//www.press.uillinois.edu/books/catalog/49hfs8ye9780252039737.html
To order by phone:
(800) 621-2736 (USA/Canada)
(773) 702-7000 (International)
Related Titles
previous book
next book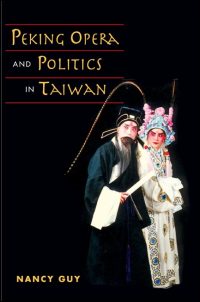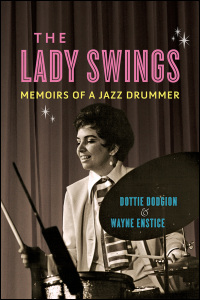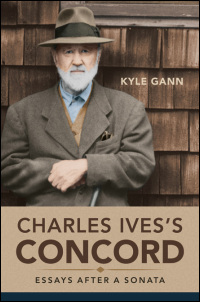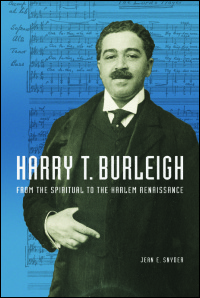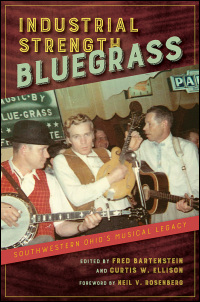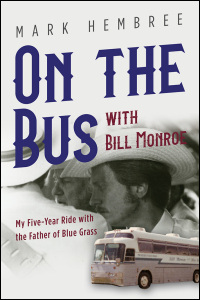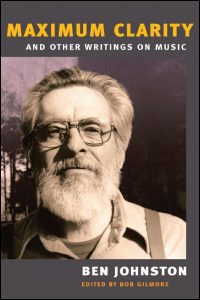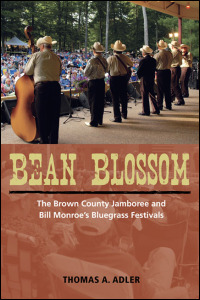 Bean Blossom
The Brown County Jamboree and Bill Monroe's Bluegrass Festivals
Thomas A. Adler