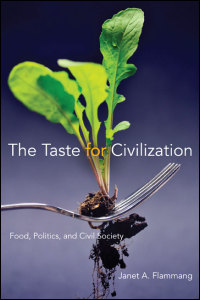 The Taste for Civilization
Food, Politics, and Civil Society
From table talk to farmers' markets, analyzing the cultural politics of what and how we eat
This book explores the idea that table activities--the mealtime rituals of food preparation, serving, and dining--lay the foundation for a proper education on the value of civility, the importance of the common good, and what it means to be a good citizen. The arts of conversation and diplomatic speech are learned and practiced at tables, and a political history of food practices recasts thoughtfulness and generosity as virtues that enhance civil society and democracy. In our industrialized and profit-centered culture, however, foodwork is devalued and civility is eroding.
Looking at the field of American civility, Janet A. Flammang addresses the gendered responsibilities for foodwork's civilizing functions and argues that any formulation of "civil society" must consider food practices and the household. To allow space for practicing civility, generosity, and thoughtfulness through everyday foodwork, Americans must challenge the norms of unbridled consumerism, work-life balance, and domesticity and caregiving. Connecting political theory with the quotidian activities of the dinner table, Flammang discusses practical ideas from the "delicious revolution" and Slow Food movement to illustrate how civic activities are linked to foodwork, and she points to farmers' markets and gardens in communities, schools, and jails as sites for strengthening civil society and degendering foodwork.
---
"Provocative. . . . Flammang makes a convincing case for the centrality of food work and shared meals, much along the lines laid down by Carlo Petrini and Alice Waters, but with more historical perspective and theoretical rigor."--Michael Pollan, The New York Review of Books

"A compelling argument reconnecting domesticity to civil society. . . . Highly recommended."--Choice

"[Flammang] treats this subject with the high seriousness and scholarly insight it deserves."--Hypatia

"An important and provocative book."--Gastronomica
"Eating is something we all have in common: it opens up both our senses and our consciences to our place in the world. Janet A. Flammang's The Taste for Civilization shows how the American family meal has been devalued from its role as a daily enactment of shared necessity and ritualized cooperation--and how important it is to restore the daily ritual of the table in our lives."--Alice Waters, founder, Chez Panisse

"Deftly bringing together political theory, feminist analysis, and cultural studies, Flammang uses the familiar world of our private lives and everyday practices with food to interrogate the public life of American democracy and civil society. Thoughtful and creative."--Anna Sampaio, coeditor of Transnational Latina/o Communities: Politics, Processes, and Cultures
---
To order online:
//www.press.uillinois.edu/books/catalog/53tdb8zw9780252034909.html
To order by phone:
(800) 621-2736 (USA/Canada)
(773) 702-7000 (International)
Related Titles
previous book
next book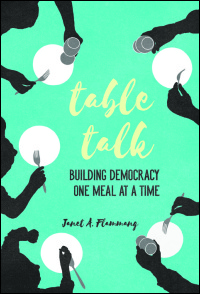 Table Talk
Building Democracy One Meal at a Time
Janet A. Flammang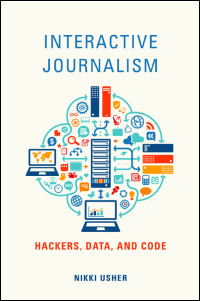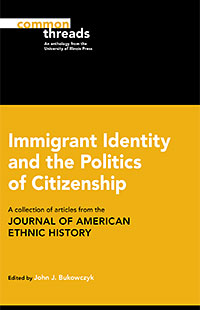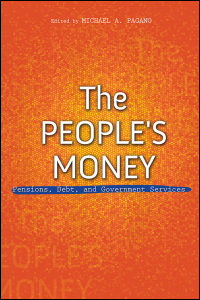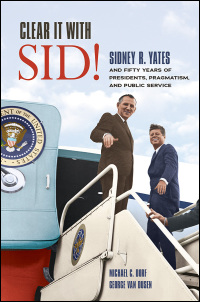 Clear It with Sid!
Sidney R. Yates and Fifty Years of Presidents, Pragmatism, and Public Service
Michael C. Dorf and George Van Dusen