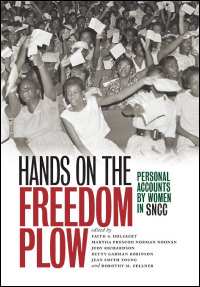 Hands on the Freedom Plow
Personal Accounts by Women in SNCC
Awards and Recognition:
Winner of the Letitia Woods Brown Book Award, sponsored by the Association of Black Women Historians, 2011. Winner of the Benjamin L. Hooks Institute for Social Change's National Book Award, 2011. Received a nomination for the 42nd NAACP Image Awards in the category of Outstanding Literary Work, Nonfiction, 2011.
An unprecedented women's history of the Civil Rights Movement, from sit-ins to Black Power
In Hands on the Freedom Plow, fifty-two women--northern and southern, young and old, urban and rural, black, white, and Latina--share their courageous personal stories of working for the Student Nonviolent Coordinating Committee (SNCC) on the front lines of the Civil Rights Movement.
The testimonies gathered here present a sweeping personal history of SNCC: early sit-ins, voter registration campaigns, and Freedom Rides; the 1963 March on Washington, the Mississippi Freedom Summer, and the movements in Alabama and Maryland; and Black Power and antiwar activism. Since the women spent time in the Deep South, many also describe risking their lives through beatings and arrests and witnessing unspeakable violence. These intense stories depict women, many very young, dealing with extreme fear and finding the remarkablestrength to survive.
The women in SNCC acquired new skills, experienced personal growth, sustained one another, and even had fun in the midst of serious struggle. Readers are privy to their analyses of the Movement, its tactics, strategies, and underlying philosophies. The contributors revisit central debates of the struggle including the role of nonviolence and self-defense, the role of white people in a black-led movement, and the role of women within the Movement and the society at large.
Each story reveals how the struggle for social change was formed, supported, and maintained by the women who kept their "hands on the freedom plow." As the editors write in the introduction, "Though the voices are different, they all tell the same story--of women bursting out of constraints, leaving school, leaving their hometowns, meeting new people, talking into the night, laughing, going to jail, being afraid, teaching in Freedom Schools, working in the field, dancing at the Elks Hall, working the WATS line to relay horror story after horror story, telling the press, telling the story, telling the word. And making a difference in this world."
---
"The stories of the 'beloved community' of unknown women in Hands on the Freedom Plow convey a transcendent message of how history can be changed by committed individuals who stand up to what is wrong and live by that old freedom song 'Ain't gonna let nobody turn me roun.'"--Essence, Charlayne Hunter-Gault

"Page after page reveals remarkable stories of courage and defiance. . . . The book opens a window onto the organizing tradition of the Southern civil rights movement."--The Root

"Completely upend[s] both traditional and radical histories of the modern civil rights movement by placing women at the center of their narrative and interpretive process. This is a breathtaking achievement. . . . Because of the power of the storytelling, as a reader I felt as though I were living through events as they were unfolding. I felt the terror of the violence and the euphoria of triumph."--Women's Review of Books

"Powerful, inspiring, and tremendously moving, the oral histories collected here highlight the essential role women played as organizers and activists with the Student Nonviolent Coordinating Committee (SNCC) in the South of the early 1960s. . . . Essential reading for anyone interested in the Civil Rights Movement."--Library Journal

"Hands on the Freedom Plow underscores the neglected role women played in the civil rights crusade. Women answered the call, assumed weighty responsibilities, experienced persecution and worked together in the cause of freedom and social justice. Their spirit remains alive in this remarkable book."--Charlotte Observer

"Like a chef carefully dividing an onion, the historiography of the civil rights movement keeps peeling layer after layer away to reveal new, interesting, complex aspects. Highly recommended."--Choice

"An excellent and necessary work."--The Journal of Southern History

"These primary source documents read like a modern novel. . . . Of immense interest and value to scholars and students of the Civil Rights Movement."--The Journal of African American History

"I love Hands on the Freedom Plow because it conveys the voices of the women who volunteered to do the footwork for the movement, recalling how they got involved and their years of work in it." --Imani Perry, Five Books
"This amazing book rethreads the needle of memory with a stronger cord woven of the testimonies of sisters who never gave up or in. Its gifts are immeasurable as a historical document and a blueprint for ongoing national and international struggles for human rights. We must take our cue from the lessons they teach and tighten our grip on freedom's plow, pushing on, regardless."--Darlene Clark Hine, coauthor of The African American Odyssey

"The testimonies of these remarkable women are an indispensable part of the history of the southern movement against racial segregation. They enable us to see the Movement up close through essays that are intensely personal, and at the same time they thoughtfully illuminate the larger struggle for justice."--Howard Zinn, author of A People's History of the United States: 1492 to Present

"Hats off to the Hands On sisters! Each story is a treasure, each woman a measure of the Civil Rights Movement's strength. An overdue and indispensable contribution to the Movement's historiography."--Julian Bond, Chairman Emeritus of the NAACP Board of Directors

"This is a splendid, spectacular, stirring book. At last the long-marginalized women of SNCC tell their galvanizing, enspiriting stories in their own words. Everyone concerned about women's rights, human rights, and the future will want to get, give, or assign this fabulous collection."--Blanche Wiesen Cook, University Distinguished Professor, John Jay College and The Graduate Center, CUNY, and author of Eleanor Roosevelt, Volumes 1-3

"An extraordinary contribution to historical understanding of the Civil Rights Movement, this work illuminates the ground swell that was SNCC. It's a complex story, well told by the participants, whose real voices bestow this collection with remarkable authority. These gripping narratives by tough, resilient women, these tales of courage, perseverance, hope, and dedication to a cause, portray an amazing time in America."--Orville Vernon Burton, author of The Age of Lincoln

"This marvelously broad and deep collection of SNCC women's voices gives the reader a rare insight into the trials and triumphs of the black freedom struggle of the 1960s. These stories related by women at the center of the struggle are simultaneously simple and complex, diverse and united. At the same time, as they relate their own personal struggles for freedom, their voices are punctuated by passion and pain, and frustration and determination."--Cynthia Griggs Fleming, author of Yes We Did? From King's Dream to Obama's Promise

"Hands on the Freedom Plow is, quite simply, a stunning collection. These stories of courage, hope, and, yes, conflict, will inspire all Americans who believe in the possibilities of democracy. This volume belongs on that short shelf of books on the Movement that must be read."--John Dittmer, author of Local People: The Struggle for Civil Rights in Mississippi

"This collection provides the texture and tone of that eclectic group of women who joined together in common cause, still debating and disagreeing along the way, but united by overlapping values, newfound courage, and the ambitious dream of changing the political face of the nation, which, in large part, they did. A treasure trove of stories and reflections by an amazing group of women activists."--Barbara Ransby, author of Ella Baker and the Black Radical Tradition: A Radical Democratic Vision

"These women's lives, spent in the freedom struggle, call to us. Their political insight and creativity make them American heroines; their strategic vision allows them to point a better way forward for all, worldwide, who aspire to equality and democracy."--Wesley C. Hogan, author of Many Minds, One Heart: SNCC's Dream for a New America

"A remarkable achievement, sweeping in scope, rich with detail, and infinitely readable. Without question, this is the new starting point for learning about the central role that SNCC, and women, played in the African American freedom struggle."--Hasan Kwame Jeffries, author of Bloody Lowndes: Civil Rights and Black Power in Alabama's Black Belt
---
To order online:
//www.press.uillinois.edu/books/catalog/54yed3wd9780252035579.html
To order by phone:
(800) 621-2736 (USA/Canada)
(773) 702-7000 (International)
Related Titles
previous book
next book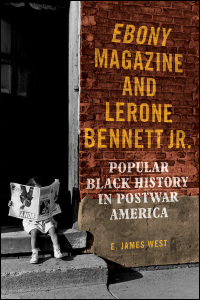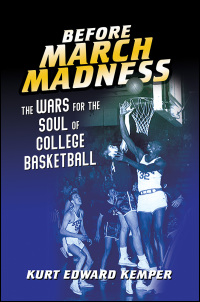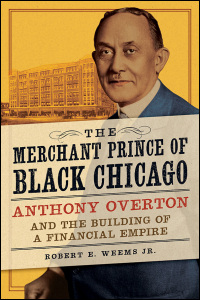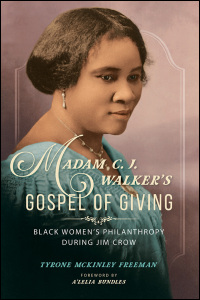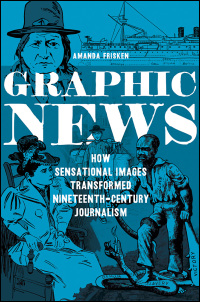 Graphic News
How Sensational Images Transformed Nineteenth-Century Journalism
Amanda Frisken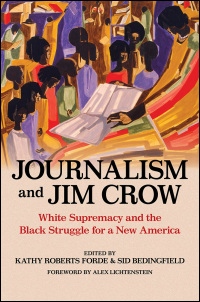 Journalism and Jim Crow
White Supremacy and the Black Struggle for a New America
Edited by Kathy Roberts Forde and Sid Bedingfield