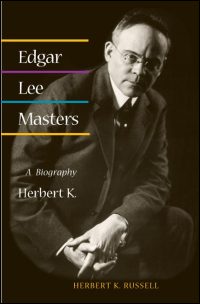 Edgar Lee Masters
A Biography
The definitive story of a troubled poet's struggles and triumphs
This is the first book-length biography of Edgar Lee Masters, author of the celebrated Spoon River Anthology, one of the most widely read and discussed volumes of poetry ever written in America.
Like Carl Sandburg, Vachel Lindsay, and the other "prairie poets," Masters (1868-1950) left his small midwestern hometown for Chicago in the hope of becoming a successful writer. He was a family man and a partner in Clarence Darrow's Chicago law firm--writing on the side--when, at the age of forty-six, his boyhood dream of literary success suddenly came true. His Spoon River Anthology, a series of monologues spoken by the dead in a midwestern cemetery, became a literary sensation overnight. Castigated by some critics for its "shredded prose" and offensive subject matter, Spoon River Anthology was hailed by others as a watershed in American poetry: a direct, unsentimental, realistic treatment of the blood, grit, and pathos of life in middle America. It was Masters's only lasting success.
Herbert K. Russell, acknowledged as the foremost authority on Masters, brilliantly conveys the internal contradictions that drove Masters throughout his life and kept the happiness, love, security, and success he dreamed of always out of reach. Masters was one of America's most prolific authors, publishing fifty-three books during his lifetime; yet only one of his works afforded him lasting recognition. He was a successful Chicago lawyer yet he detested the practice of law and always regarded it as an obstacle to his writing. He married twice but constantly pursued other women, seeking an elusive combination of intellectual compatibility, sexual fireworks, and uncritical admiration. After Spoon River Anthology, Masters too often shunned the terse, compact style of the poems that helped revolutionize American poetry, displaying throughout his career an inability to distinguish between trash and treasure in his own work.
The first scholar to be allowed to read and quote from all of Masters's diaries, his correspondence, and the unpublished chapters of his 1936 autobiography Across Spoon River, Russell crafts a nuanced account of the poet's tempestuous relationships, impetuous business decisions, and artistic struggles. The narrative skillfully tempers Masters's own version of events with information left by his two wives, his children, his lovers, and contemporaries such as Theodore Dreiser, Carl Sandburg, Harriet Monroe, William Jennings Bryan, and Clarence Darrow.
Rich in detail and unprecedented in depth, Edgar Lee Masters is an insightful and compassionate portrait of a man who changed the course of American poetry yet was tragically unable to chart his own course for personal fulfillment and artistic success.
---
"Russell achieves a splendidly multidimensional view of Masters, the complex man as well as the prolific writer, through the use of the author's manuscripts, diaries, business documents, and materials that relate to his two marriages and many extramarital affairs."--Library Journal

"A comprehensive, accurate life story has finally been told of the turbulent, influential author of what is generally acknowledged as America's first poetry bestseller. Spoon River Anthology (1815) placed Masters in the forefront of those early twentieth-century, Illinois-based literary movements called 'prairie poetry,' the Chicago Renaissance, and the revolt from the village."--Charles E. Burgess, Journal of Illinois History
"Russell has produced a first-rate biography of a neglected American poet whose life was more turbulent and tragic than we realized. Russell's impressive biography will be the indispensable source on the poet's life."--John Hallwas, editor of Spoon River Anthology: An Annotated Edition

"This is the first full biography of Masters, and it is also likely to be the last, Russell has done his job so well. Russell strikes just the right tone toward his deeply flawed subject: generous and empathic but also clear-sighted and unsentimental. Crisply written, meticulously researched and documented, this is the biography of Masters for the foreseeable future."--James Hurt, author of Writing Illinois: The Prairie, Lincoln, and Chicago
---
To order online:
//www.press.uillinois.edu/books/catalog/58gyy2qz9780252073144.html
To order by phone:
(800) 621-2736 (USA/Canada)
(773) 702-7000 (International)
Related Titles
previous book
next book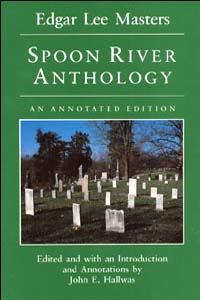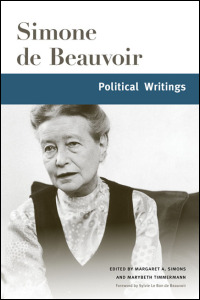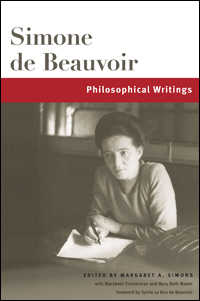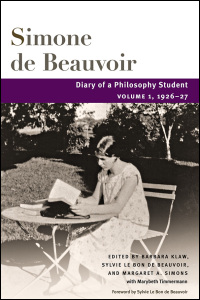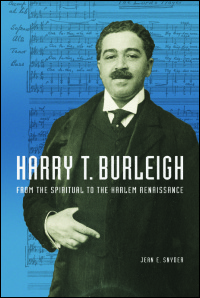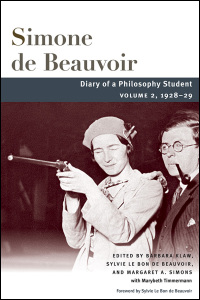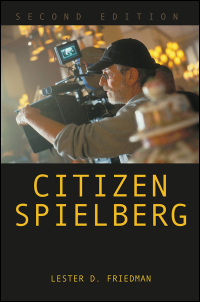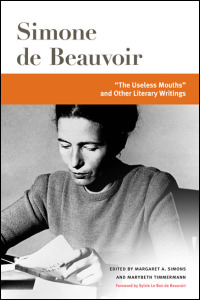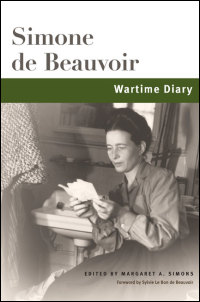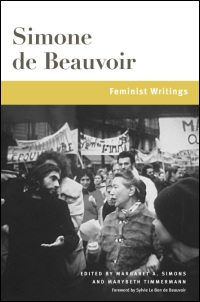 Feminist Writings
Simone de Beauvoir Edited by Margaret A. Simons and Marybeth Timmermann