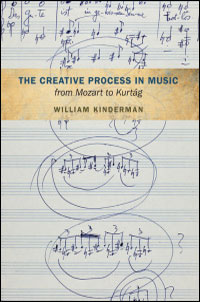 The Creative Process in Music from Mozart to Kurtág
Tracing the genesis of great musical works
Great music arouses wonder: how did the composer create such an original work of art? What was the artist's inspiration, and how did that idea become a reality? Cultural products inevitably arise from a context, a submerged landscape that is often not easily accessible. To bring such things to light, studies of the creative process find their cutting edge by probing beyond the surface, opening new perspectives on the apparently familiar.
In this intriguing study, William Kinderman opens the door to the composer's workshop, investigating not just the final outcome but the process of creative endeavor in music. Focusing on the stages of composition, Kinderman maintains that the most rigorous basis for the study of artistic creativity comes not from anecdotal or autobiographical reports, but from original handwritten sketches, drafts, revised manuscripts, and corrected proof sheets. He explores works of major composers from the eighteenth century to the present, from Mozart's piano music and Beethoven's Piano Trio in F to Kurtág's Kafka Fragments and Hommage à R. Sch. Other chapters examine Robert Schumann's Fantasie in C, Mahler's Fifth Symphony, and Bartók's Dance Suite.
Kinderman's analysis takes the form of "genetic criticism," tracing the genesis of these cultural works, exploring their aesthetic meaning, and mapping the continuity of a central European tradition that has displayed remarkable vitality for more than two centuries, as accumulated legacies assumed importance for later generations. Revealing the diversity of sources, rejected passages and movements, fragmentary unfinished works, and aborted projects that were absorbed into finished compositions, The Creative Process in Music from Mozart to Kurtág illustrates the wealth of insight that can be gained through studying the creative process.
---
"This fascinating study explores the way in which an understanding of a composer's creative process may enhance appreciation and the interpretation of the music. In an introductory chapter Kinderman, an authority of sketch studies . . . traces the arguments surrounding the discipline of what has been termed 'genetic criticism.' The Beethoven chapter . . . is but one of the illuminating case studies in a book rich in musical, historical and interpretative detail and which promises to attract new attention to the growing field of genetic criticism."--Arietta

"A significant contribution to musical scholarship."--Fontes Artis Musicae
"The Creative Process in Music from Mozart to Kurtág is a remarkable piece of work in terms of both depth and breadth. William Kinderman has succeeded in weaving analytical and historical perspectives into a compelling discourse about how music is created and what it means. Even more astonishing is the scope of this undertaking. Most sketch-study scholars work within the context of 'their composer.' This book expands that context to embrace the past two hundred years. In so doing, Kinderman has raised the bar for all of us."--Friedemann Sallis, author of Music Sketches

"An engaging investigation of the creative process and genetic criticism. These deeply thoughtful essays establish an enviable range, from Mozart through the grand figures of the German nineteenth century (Beethoven, Schumann) and beyond to three seminal figures of the twentieth (Mahler, Bartók, Kurtág). A significant contribution." --Richard Kramer, author of Unfinished Music

"Few scholars would be able to deftly navigate through material as diverse as the musical sketches of both Mozart and György Kurtag with the ease, perspective, analytical rigour and insight of Kinderman. A masterly chapter on an unfinished piano trio by Beethoven was no surprise from a scholar well known for his research into the latter's Diabelli Variations, but other chapters devoted to Schumann, Mahler or Bartók are equally probing. The methodology successfully channels Critique génétique, the French literary subdiscipline devoted to the scientific study of creative process in literature, and the many case studies full of musical excerpts could well be adapted to a classroom setting." --Jonathan Goldman, associate professor of musicology, University of Montreal
---
To order online:
//www.press.uillinois.edu/books/catalog/63hnr5ts9780252037160.html
To order by phone:
(800) 621-2736 (USA/Canada)
(773) 702-7000 (International)
Related Titles
previous book
next book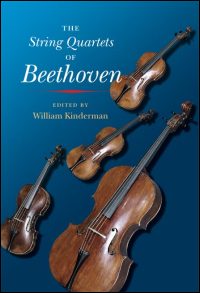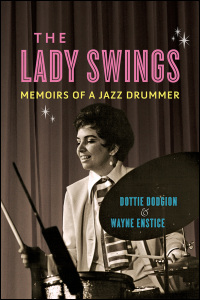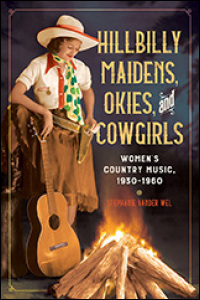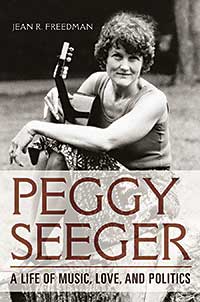 Peggy Seeger
A Life of Music, Love, and Politics
Jean R. Freedman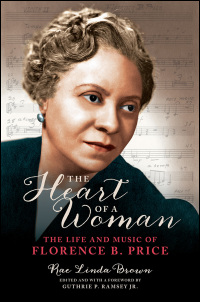 The Heart of a Woman
The Life and Music of Florence B. Price
Rae Linda Brown Edited and with a Foreword by Guthrie P. Ramsey Jr.