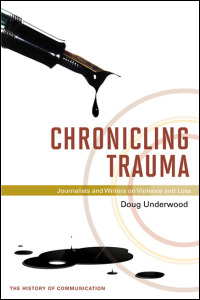 Chronicling Trauma
Journalists and Writers on Violence and Loss
A searing study of the intersection of journalism, fiction, and traumatic violence
To attract readers, journalists have long trafficked in the causes of trauma--crime, violence, warfare--as well as psychological profiling of deviance and aberrational personalities. Novelists, in turn, have explored these same subjects in developing their characters and by borrowing from their own traumatic life stories to shape the themes and psychological terrain of their fiction. In this book, Doug Underwood offers a conceptual and historical framework for comprehending the impact of trauma and violence in the careers and the writings of important journalist-literary figures in the United States and British Isles from the early 1700s to today.
Grounded in the latest research in the fields of trauma studies, literary biography, and the history of journalism, this study draws upon the lively and sometimes breathtaking accounts of popular writers such as Charles Dickens, Ernest Hemingway, Dorothy Parker, Graham Greene, and Truman Capote, exploring the role that trauma has played in shaping their literary works. Underwood notes that the influence of traumatic experience upon journalistic literature is being reshaped by a number of factors, including news media trends, the advance of the Internet, the changing nature of the journalism profession, the proliferation of psychoactive drugs, and journalists' greater self-awareness of the impact of trauma in their work.
The most extensive scholarly examination of the role that trauma has played in the shaping of our journalistic and literary heritage, Chronicling Trauma: Journalists and Writers on Violence and Loss discusses more than a hundred writers whose works have won them fame, even at the price of their health, their families, and their lives.
---
"Fascinating. . . . Will make you look at some of your favorite authors—from Twain to Hemingway, Dickens to Defoe—in a fresh light."--American Journalism

"One of the strengths of Underwood's approach . . . is his ability to interweave these traumatic histories into a seamless and compelling narrative of human experience."--Media International Australia

"Underwood rightly asks whether and how changing journalistic and literary production (the disappearing newsroom, the increasingly micro-technology we use to read and communicate, the changing nature of the printed word itself) might be altering the narration and consumption of trauma."--H-Net Reviews
"A beautifully interdisciplinary work that effortlessly combines psychology, literature, and journalism studies to carve out its own frontier. I have never seen a book on a similar topic that is so readable, accessible, and vast in scope as this one."--Jan Whitt, author of Women in American Journalism: A New History

"An intriguing, impressive, and original contribution that will inspire considerable thought about the history of journalism, the dynamic between a society's culture and its characteristic literature, and the impact of trauma on a writer's choice of literary subjects."--Nancy L. Roberts, coauthor of The Press and America: An Interpretive History of the Mass Media
---
To order online:
//www.press.uillinois.edu/books/catalog/66waf5mc9780252036408.html
To order by phone:
(800) 621-2736 (USA/Canada)
(773) 702-7000 (International)
Related Titles
previous book
next book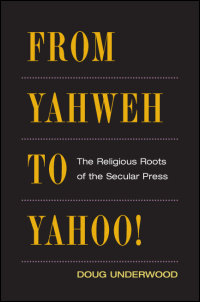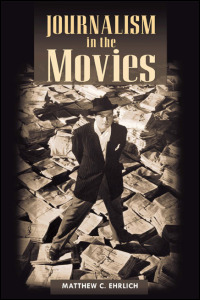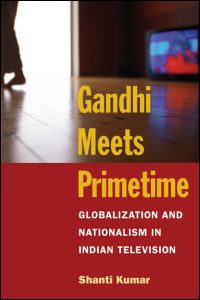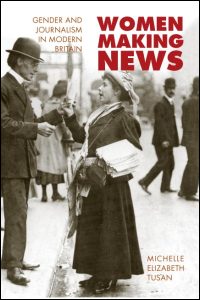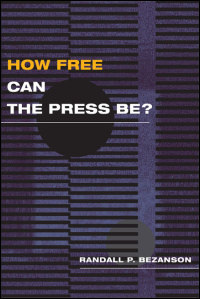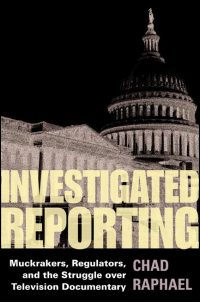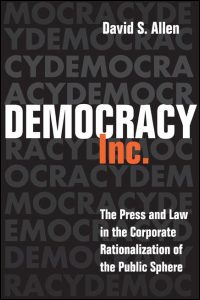 Democracy, Inc.
The Press and Law in the Corporate Rationalization of the Public Sphere
David S. Allen