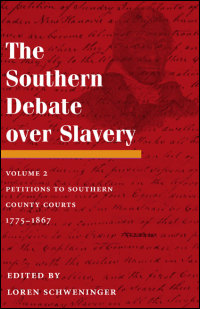 The Southern Debate over Slavery
Volume 2: Petitions to Southern County Courts, 1775-1867
Slavery and southern society as documented in individual petitions
An incomparably rich source of period information, the second volume of The Southern Debate over Slavery offers a representative and extraordinary selection from thousands of petitions about issues of race and slavery that southerners submitted to county courts between the American Revolution and the Civil War.
These petitions, filed by slaveholders and nonslaveholders, slaves and free blacks, women and men, abolitionists and staunch defenders of slavery, constitute a uniquely important primary source. Unlike the many reminiscences and autobiographies of the period, the petitions record with great immediacy and minute detail the dynamics, common understandings, and legal restrictions that shaped southern society.
Arranged chronologically, their original spelling and idiosyncratic phraseology intact, the documents reveal the grim and brutal nature of human bondage, the fears of whites who lived among large concentrations of slaves, and the workings of the complicated legal system designed to control them. They tell of the yearning of bondspeople to gain freedom, the attitudes of freed blacks forced to leave the South, and efforts to overcome harsh and restrictive laws. They also underscore the unique situation of free women of color and the reliance of manumitted blacks on former owners for protection, travel passes, guardianship papers, and reference letters.
Astonishingly intimate and frank, The Southern Debate over Slavery illuminates how slavery penetrated nearly every aspect of southern life and how various groups of southerners responded to the difficulties of living in a slave society.
---
"Schweninger has compiled another extraordinary volume of primary source documents revealing the scope and details of the experience of slavery in the US South. . . . Highly recommended."--Choice

"The documents reveal a number of complicated truths about the system of slavery. . . . Useful material for both lectures and discussions, the petitions collected here will serve as a valuable teaching resource."--The Journal of Southern History

"For serious scholars of both American slavery and pre-Civil War America this volume is essential."--H-CivWar

"A terrific addition to our knowledge about slavery."--The North Carolina Historical Review
"Documentary history at its best, one that is certain to expand and revise our understanding of the critical role of race and slavery in defining the South and indeed the nation. Far more successfully than any other work, The Southern Debate over Slavery provides an inside view of how the slave system in the antebellum South actually worked and demonstrates the extraordinary degree to which it pervaded and shaped the society and thought of the region."--Willard B. Gatewood, author of Aristocrats of Color: The Black Elite and Preachers, Pedagogues and Politicians: The Evolution Controversy in North Carolina, 1920-1927

"I don't know of another source that provides students with a better sense of the complexity and texture of antebellum race relations and the on-the-ground operation of the institution of slavery. Schweninger has produced a second volume drawn from county court records, which has the same eye-opening, and eye-popping, qualities of the first volume. Indeed, because the county court records are even less accessible and have never been mined systematically, their significance is all the greater both for beginning students and senior scholars."--Ira Berlin, author of Generations of Captivity: A History of Slaves in the United States
---
To order online:
//www.press.uillinois.edu/books/catalog/68ced6hp9780252032608.html
To order by phone:
(800) 621-2736 (USA/Canada)
(773) 702-7000 (International)
Related Titles
previous book
next book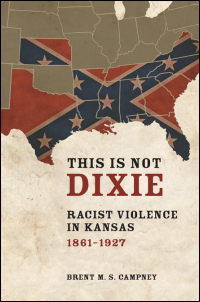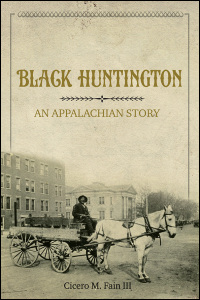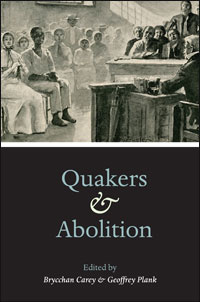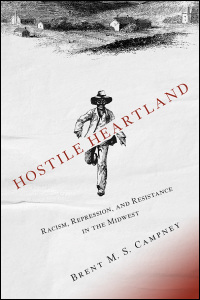 Hostile Heartland
Racism, Repression, and Resistance in the Midwest
Brent M. S. Campney