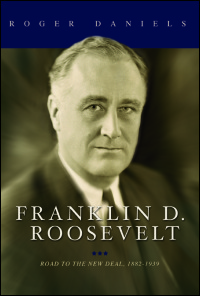 Franklin D. Roosevelt
Road to the New Deal, 1882-1939
Volume One: Reappraising the rise of a political titan and his impact on the country he remade
Franklin D. Roosevelt, consensus choice as one of three great presidents, led the American people through the two major crises of modern times. The first volume of an epic two-part biography, Franklin D. Roosevelt: Road to the New Deal, 1882-1939 presents FDR from a privileged Hyde Park childhood through his leadership in the Great Depression to the ominous buildup to global war.
Roger Daniels revisits the sources and closely examines Roosevelt's own words and deeds to create a twenty-first-century analysis of how Roosevelt forged the modern presidency. Daniels's close analysis yields new insights into the expansion of Roosevelt's economic views; FDR's steady mastery of the complexities of federal administrative practices and possibilities; the ways the press and presidential handlers treated questions surrounding his health; and his genius for channeling the lessons learned from an unprecedented collection of scholars and experts into bold political action.
Revelatory and nuanced, Franklin D. Roosevelt: Road to the New Deal, 1882-1939 reappraises the rise of a political titan and his impact on the country he remade.
---
"A vigorous, thorough examination of the New Deal programs, pinpointing Franklin Roosevelt's successes and failures and much improvisation. . . . Finely delineated history, authoritative and skillfully fashioned."—Kirkus Reviews.

"This outstanding study is essential reading for anyone who really wants to know and understand Franklin D. Roosevelt and the New Deal. There is massive research, an extensive bibliography, and a profound understanding of the times. Essential."--Choice

"Well organized, well researched, and well written. . . Daniels does a wonderful job of engaging with the ongoing historiography of the time period."--H-SHGAPE, H-Net Reviews

"Carefully researched and provides an uncommonly complete contextual analysis for virtually all of the president's public utterances, and thus for his political strategy."--Indiana Magazine of History

"An impressively researched project that will appeal to scholars of Roosevelt and the New Deal. . . . Daniels provides an exhaustive legislative history of the era while adding richness and complexity to Roosevelt's public life."--Journal of Southern History
"An unparalleled portrait. Written with verve, refreshingly free of jargon, and deftly weaving acute analysis into clear narrative, it manages both to tell the remarkable story of the most influential president since Lincoln while conducting an ongoing conversation with historians and biographers who have come before."--Max Paul Friedman, author of Rethinking Anti-Americanism: The History of an Exceptional Concept in American Foreign Relations

"A deeply researched and finely crafted biography and history of the greatest American president of the twentieth century. . . . In these times, when FDR's and our parents' and grandparents' memory and legacy are under siege, we should all read Daniels's new work and consider what we need to do today."--Harvey J. Kaye, author of The Fight for the Four Freedoms: What Made FDR and the Greatest Generation Truly Great

"This is a huge and important account of FDR's presidency, based on a prodigious amount of work, largely in the public record, in newspapers, memoirs, and related materials, but with close attention to all of the relevant secondary literature."--Allan M. Winkler, author of Franklin D. Roosevelt and the Making of Modern America

"It hardly seems possible that anything new can be said about Franklin Roosevelt at this date, but Roger Daniels has adopted an innovative approach which succeeds in offering us a fresh perspective on the man and his presidency. This is an astute narrative that forces a rethinking of key interpretations."--Ivan R. Dee


---
To order online:
//www.press.uillinois.edu/books/catalog/68gbm5fh9780252039515.html
To order by phone:
(800) 621-2736 (USA/Canada)
(773) 702-7000 (International)
Related Titles
previous book
next book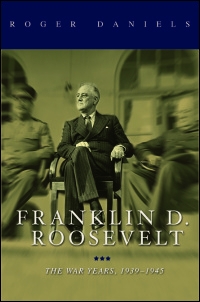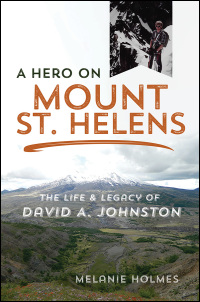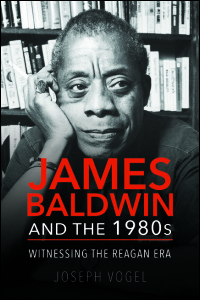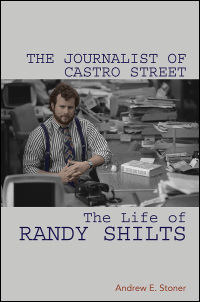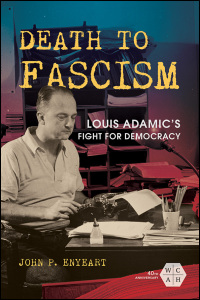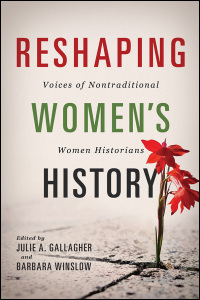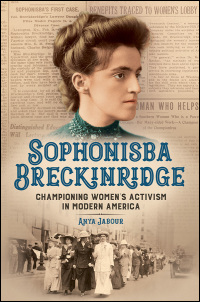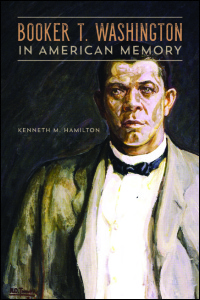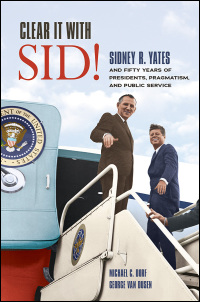 Clear It with Sid!
Sidney R. Yates and Fifty Years of Presidents, Pragmatism, and Public Service
Michael C. Dorf and George Van Dusen