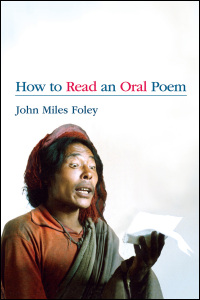 How to Read an Oral Poem
Awards and Recognition:
A CHOICE Outstanding Academic Title, 2004.
Though they appear diverse, Homer's Odyssey and slam poetry from contemporary urban America both draw from the well of oral tradition. This unique, practical, and user-friendly guide explores the cultural contexts of verbal art to provide more-than-textual methods for understanding the structure, principles, and social applications of oral poetry.
Using dozens of examples, including a North American slam poet, a Tibetan paper-singer, a South African praise-poet, and an ancient Greek bard, John Miles Foley shows that although oral poetry long predates the invention of writing, it continues to be a vital culture-making and communications tool in societies all over the world. Based on fieldwork and archival research on epics, folktales, lyrics, laments, charms, and other oral traditions, How to Read an Oral Poem answers the questions, What is oral poetry? How does it work? What is reading, literally and figuratively?
This accessible and engaging work is enhanced by audio and video examples of oral poetry, which are available at http://www.oraltradition.org. The book can also be used as companion volume to Foley's Teaching Oral Traditions.
---
"Castaldi presents an innovative overview of African performance practices, art, and ideology in her study of Négritude and the National Ballet of Sénégal. Combining ethnography, dance theory, and personal descriptions, Castaldi takes us on a journey from frontstage to backstage in the arena of African dance. Her book is a 'must read' for students of African popular culture and scholars of performance in the humanities, arts, and social sciences. The debates emerging from her important research will be of great significance in many fields."--Bennetta Jules-Rosette, author of Black Paris: The African Writers' Landscape
"An excellent work, precise in its theoretical approaches and fresh in its treatment of empirical antecedents."--Song and Popular Culture
"This is a very subversive book, liable to undo a lot of assumptions about literacy, reading, poetry, artistry, cultural superiority, and progress."--Virginia Quarterly Review
"The oxymoron in Foley's title is intentional: indeed much of the book is spent unpacking the problems inherent in trying to read a text which was never meant to be a text."--Journal of Hellenic Studies
To order online:
//www.press.uillinois.edu/books/catalog/78hyw4se9780252027703.html
To order by phone:
(800) 621-2736 (USA/Canada)
(773) 702-7000 (International)
Related Titles
previous book
next book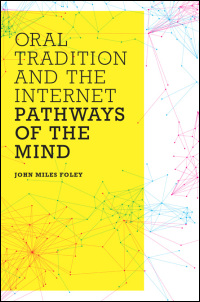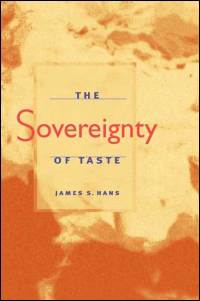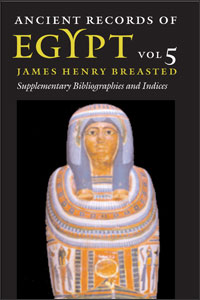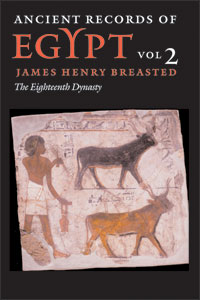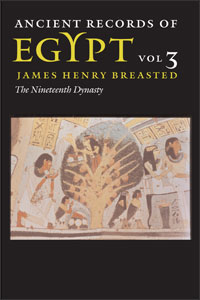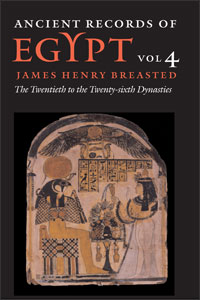 Ancient Records of Egypt
vol. 4: The Twentieth through the Twenty-sixth Dynasties
Translated and Edited by James Henry Breasted