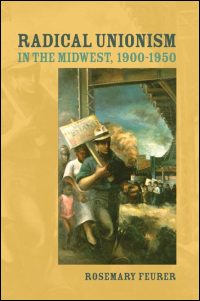 Radical Unionism in the Midwest, 1900-1950
The dynamic relationship between unionism and radicalism
In Radical Unionism in the Midwest, 1900-1950 Rosemary Feurer examines the fierce battles between Midwestern electrical workers and bitterly anti-union electrical and metal industry companies during the 1930s and 40s. Organized as District 8 of the United Electrical, Radio, and Machine Workers (UE) and led by open Communist William Sentner, workers developed a style of unionism designed to confront corporate power and to be a force for social transformation in their community and nation.

Feurer studies District 8 through a long lens, establishing early twentieth century contexts for these conflicts. Exploring the role of radicals in local movement formation, Feurer argues for a "civic" unionism that could connect community and union concerns to build solidarity and contest the political economy. District 8's spirited unionism included plant occupations in St. Louis and Iowa, campaigns to democratize economic planning, and local strategies for national bargaining that were depicted as a Communist conspiracy by a corporate influenced Congressional committee in Evansville, Indiana. District 8 was destroyed through reactionary networks and the anti-Communist backlash of the mid-twentieth century, but Feurer argues that its history tells another side of the labor movement's formation in the 1930s and '40s, and can inform current struggles against corporate power in the modern global economy.

A website with more photographs and documents is available at www.radicalunionism.niu.edu.
---
"Her book is a work of careful synthesis, and the depth of her research makes it a vitally important contribution to labor history and the history of American Communism. . . . This important study successfully illustrates the power and potential of an honestly left-wing unionism in American communities in the 1930s and 1940s."--Journal of American History

"An excellent book. . . . The author's exhaustive research into more than one hundred manuscript collections and her innovative look at Left-led unions will definitely earn her high marks among academics. Yet, even will all of her scholarly accomplishments, it is the book's explicitly political overtones that will resonate with its activist readers. . . . A must read for anyone hoping to draw lessons for the future form the examples of the past."--Labor Studies Journal

"Feurer's book is excellent in examining the character and appeal of William Sentner and UE District 8. Her analysis is grounded in a very thorough treatment of relevant primary sources as well as the political economy and culture of St. Louis."--Journal of Illinois History

"Exceptional. . . . Rigorously argued and documented. The strength of the book is the attention to detail, especially on the local level in the southern Midwest. . . . Worthy of a wide readership."--Labor History

"An important and engaging study of union activism in the first half of the twentieth century. . . . Feurer's approach is illuminating. . . . [and] has opened up a whole new set of possibilities for investigation of how workplace and community struggles have intersected, then and now."--Business History Review

"[An] unquestionably successful effort to view the remarkable challenges faced by the American labour movement over a fifty year period through the lens of one mid-western community. . . . In an analysis that incorporates gender, race, politics, economics, and biography Feurer has made an enormous contribution to our understanding of how the American labour movement developed from the 1930s to the 1950s."--Left History

"In this deftly executed study. . . . Feurer reminds us that any study of industrial unionism must take seriously the contributions of radical labor activists."--Annals of Iowa

"An important moment in labor history when union activism and community organizing were fused by ordinary people who wanted to participate in the decisions that shaped their lives. Feurer narrates that moment--and captures its spirit--very well."--Indiana Magazine of History
"This is a superb and much-needed study of St. Louis and its radical union tradition. Feurer's thick description of the culture of community unionism and her deft handling of the complex role of the Communist Party locally make for a book that will realign the debates of historians on a variety of subjects for years to come. In the bargain, she provides a compelling biographical account of Communist William Sentner, a legendary figure in the local and regional labor movement."--Shelton Stromquist, professor of history, University of Iowa

"Feurer's careful analysis, well aware of the contemporary crisis of organized labor, will quickly become the first book examined by labor scholars and activists who seek to find maps to a better future in the experiences of the past."--Peter Rachleff, professor of history, Macalester College
---
To order online:
//www.press.uillinois.edu/books/catalog/86fty2ty9780252030871.html
To order by phone:
(800) 621-2736 (USA/Canada)
(773) 702-7000 (International)
Related Titles
previous book
next book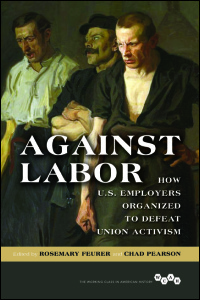 Against Labor
How U.S. Employers Organized to Defeat Union Activism
Edited by Rosemary Feurer and Chad Pearson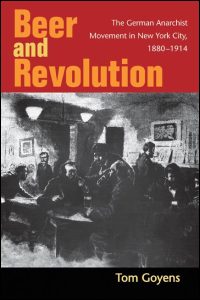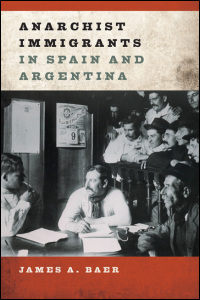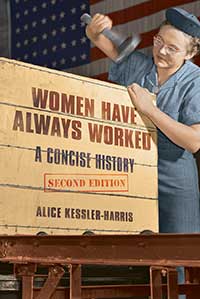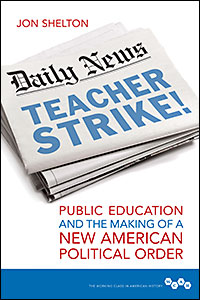 Teacher Strike!
Public Education and the Making of a New American Political Order
Jon Shelton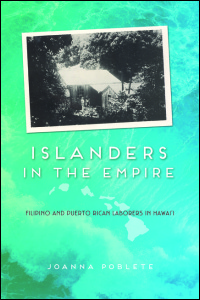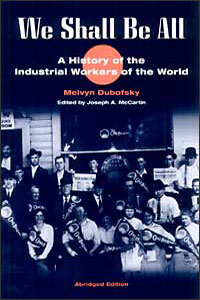 We Shall Be All
A History of the Industrial Workers of the World (abridged ed.)
Melvyn Dubofsky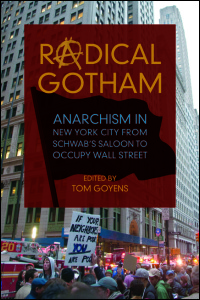 Radical Gotham
Anarchism in New York City from Schwab's Saloon to Occupy Wall Street
Edited by Tom Goyens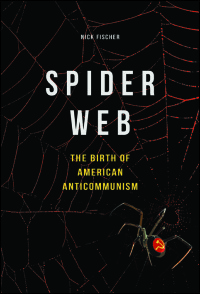 Spider Web
The Birth of American Anticommunism
Nick Fischer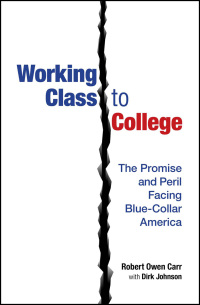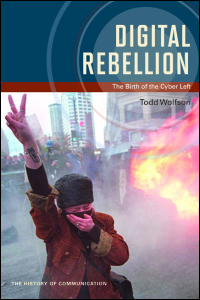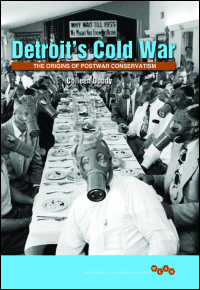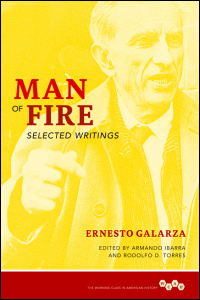 Man of Fire
Selected Writings
Ernesto Galarza Edited by Armando Ibarra and Rodolfo D. Torres