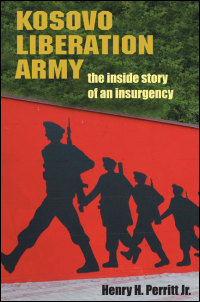 Kosovo Liberation Army
The Inside Story of an Insurgency
How a military insurgency led the way from war to peace
The military intervention by NATO in Kosovo was portrayed in American media as a necessary step to prevent the Serbian armed forces from repeating the ethnic cleansing that had so deeply damaged the former Yugoslavia. Serbia trained its military on Kosovo because of an ongoing armed struggle by ethnic Albanians to wrest independence from Serbia. Warfare in the Balkans seemed to threaten the stability of Europe, as well as the peace and security of Kosovars, and yet armed resistance seemed to offer the only possibility of future stability. Leading the struggle against Serbia was the Kosovo Liberation Army, also known as the KLA.
Kosovo Liberation Army: The Inside Story of an Insurgency provides a historical background for the KLA and describes its activities up to and including the NATO intervention. Henry H. Perritt Jr. offers firsthand insight into the motives and organization of a popular insurgency, detailing the strategies of recruitment, training, and financing that made the KLA one of the most successful insurgencies of the post-Cold War era. This volume also tells the personal stories of young people who took up guns in response to repeated humiliation by "foreign occupiers," as they perceived the Serb police and intelligence personnel. Perritt illuminates the factors that led to the KLA's success, including its convergence with political developments in eastern Europe, its campaign for popular support both at home and abroad, and its participation in international negotiations and a peace settlement that helped pave the long road from war to peace.
---
"A primer on the Kosovo liberation movement, the leaders of the movement ... and the nature of modern nationalist insurgencies."--Military History

"[Perritt] skillfully uses the story of the Kosovo Liberation Army (KLA) as a vehicle to develop interesting and very relevant analyses about the nature of contemporary insurgencies and ways to respond to them, both internally and internationally."--Slavonic and East European Review
"There is no one else capable of writing a book about any modern insurgency that would combine this kind of insider's knowledge with such an acute appreciation for all the external factors surrounding the struggle."--Andrew Baruch Wachtel, dean of the Graduate School and director of the Roberta Buffett Center for International and Comparative Studies, Northwestern University

"Henry H. Perritt Jr. has written an impressive and comprehensive study of the personalities, strategy and tactics of the Kosovo Liberation Army. His book is sure to be the definitive source on the KLA and its role for researchers and policy makers."--Michael Peters, President, St. John's College, Santa Fe
---
To order online:
//www.press.uillinois.edu/books/catalog/95ekm6qc9780252033421.html
To order by phone:
(800) 621-2736 (USA/Canada)
(773) 702-7000 (International)
Related Titles
previous book
next book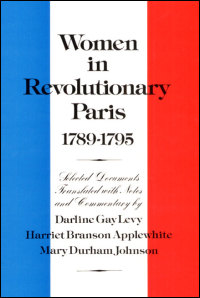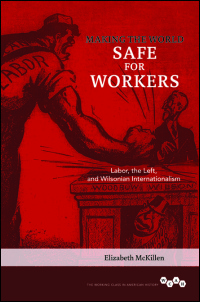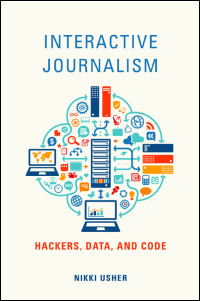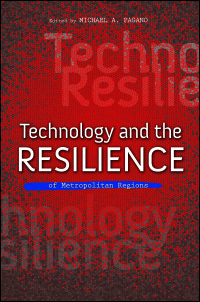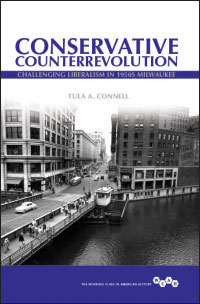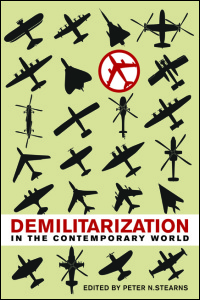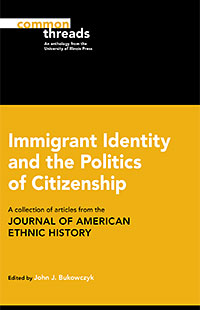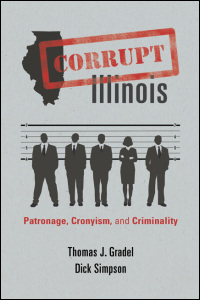 Corrupt Illinois
Patronage, Cronyism, and Criminality
Thomas J. Gradel and Dick Simpson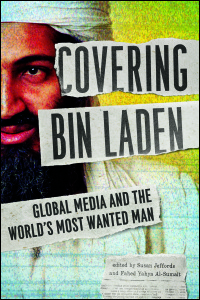 Covering Bin Laden
Global Media and the World's Most Wanted Man
Edited by Susan Jeffords and Fahed Al-Sumait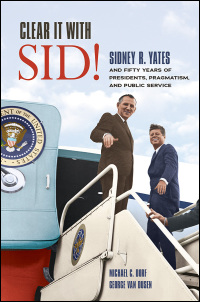 Clear It with Sid!
Sidney R. Yates and Fifty Years of Presidents, Pragmatism, and Public Service
Michael C. Dorf and George Van Dusen