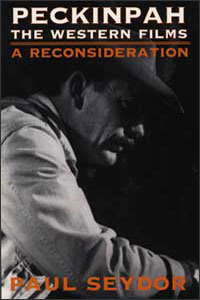 Peckinpah
The Western Films--A Reconsideration
The book that re-established Peckinpah's reputation—now thoroughly revised and updated! When critics hailed the 1995 re-release of Sam Peckinpah's masterpiece, The Wild Bunch, it was a recognition of Paul Seydor's earlier claim that this was a milestone in American film, perhaps the most important since Citizen Kane.
Peckinpah: The Western Films first appeared in 1980, when the director's reputation was at low ebb. The book helped lead a generation of readers and filmgoers to a full and enduring appreciation of Peckinpah's landmark films, locating his work in the central tradition of American art that goes all the way back to Emerson, Hawthorne, and Melville. In addition to a new section on the personal significance of The Wild Bunch to Peckinpah, Seydor has added to this expanded, revised edition a complete account of the successful, but troubled, efforts to get a fully authorized director's cut released. He describes how an initial NC-17 rating of the film by the Motion Picture Association of America's ratings board nearly aborted the entire project. He also adds a great wealth of newly discovered biographical detail that has surfaced since the director's death and includes a new chapter on Noon Wine, credited with bringing Peckinpah's television work to a fitting resolution and preparing his way for The Wild Bunch.
This edition stands alone in offering full treatment of all versions of Peckinpah's Westerns. It also includes discussion of all fourteen episodes of Peckinpah's television series, The Westerner, and a full description of the versions of Pat Garrett and Billy the Kid now (or formerly) in circulation, including an argument that the label "director's cut" on the version in release by Turner is misleading. Additionally, the book's final chapter has been substantially rewritten and now includes new information about Peckinpah's background and sources.
---
"In this new, expanded, and handsomely printed edition of his 1980 study, Seydor demonstrates that any discussion of Peckinpah's films has to be contained in both the context of the politics of Hollywood and the greater American literary tradition. . . . For any student of American film or of American Western literature, this volume is a must. It's hard to imagine trying to teach a film course—not merely a course in western film but in any film—without it. . . . Exceedingly well written and thoroughly documented. . .[this book is] a thorough study of one American artist's work, his pain, and his incredible contribution to our culture."--Clay Reynolds, Western American Literature

"First-rate. . . . Its enthusiasm for its subject is among its prime values, for it teaches us to understand, or to understand anew, an artist we may have overlooked, or dismissed, or misinterpreted."--Frank McConnell, Quarterly Review of Film Studies

"Solid and sophisticated. . . . Seydor writes of Peckinpah's films in finer detail than anyone else has." --Ernest Callenbach, Film Quarterly
---
To order online:
//www.press.uillinois.edu/books/catalog/95khd4ke9780252022685.html
To order by phone:
(800) 621-2736 (USA/Canada)
(773) 702-7000 (International)
Related Titles
previous book
next book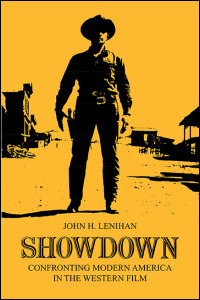 Showdown
Confronting Modern America in the Western Film
John H. Lenihan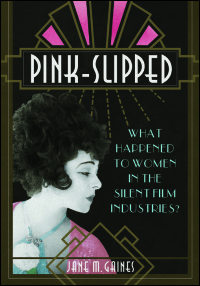 Pink-Slipped
What Happened to Women in the Silent Film Industries?
Jane M. Gaines