ebook heritage projects
Browse some of our early digital projects:
William Shakspere's Small Latine & Lesse Greeke, by T. W. Baldwin
Shakespeare had 'small Latine and lesse Greeke', according to his contemporary, Ben Jonson. This famous judgment can be misleading to those living more than four centuries later. Discover more about Shakespeare's early education in these two remarkable volumes by T. W. Baldwin, originally published in 1944 by the University of Illinois Press, and available on the Web for the first time as a fully searchable, open-access electronic archive.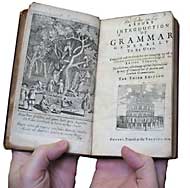 Click here to access this project
---
Herndon's Informants: Letters, Interviews, and Statements about Abraham Lincoln, Edited by Douglas L. Wilson and Rodney O. Davis
More than 600 letters and interviews providing information about Abraham Lincoln's prepolitical and prelegal careers are included in this volume, a priceless collection never before available in one place.
Invaluable to Lincoln scholars and intriguing to anyone curious about Lincoln and his times, the book includes an introduction, scholarly annotations, a registry of the informants, and a detailed topical index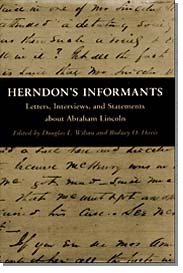 Click here to access this project