1
2
3
4
5
6
7
8
9
10
Next
Browse by Author - H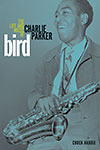 The Life and Music of Charlie Parker
Author: Chuck Haddix
Pub Date: Cloth: 2013; Paper: February 2015

An in-depth portrait of the troubled jazz genius learn more...



Author: Edited by Carol Mighton Haddix, Bruce Kraig, and Colleen Taylor Sen
Pub Date: September 2017

All things food--except ketchup--in the City of the Big Appetites learn more...


Alternatives to Traditional Criminology
Author: Edited by John M. Hagedorn
Pub Date: December 2007

Understanding world-wide gangs through the lens of globalization learn more...



Author: George E. Haggerty
Pub Date: July 2006

Discovering gothic fiction's role in the development of sexuality learn more...


Author: Kristine L. Haglund
Pub Date: November 2021

Understanding the life and ideas of the controversial intellectual learn more...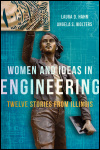 Twelve Stories from Illinois
Author: Laura D. Hahn and Angela S. Wolters
Pub Date: August 2018

Celebrating challenges overcome, promising a brighter future learn more...


Recipes for Workshopping Sensory Experience
Author: Tomie Hahn
Pub Date: October 2021

Using the senses to open our minds to creativity and learning learn more...


Organizing Clinics in the United States, 1916-1939
Author: Cathy Moran Hajo
Pub Date: June 2010

A detailed examination of birth control as local movement learn more...


Author: David Halberstam
Pub Date: November 2000

The Powers That Be remains one of the most vivid and immediate accounts we have of power at work in America. Pulitzer-prize winning Halberstam writes compellingly and with enormous skill about the personalities behind some of the most influential media figures at play in the last quarter of the 20th Century learn more...


Author: Steven Hales and Rex Welshon
Pub Date: April 2000

An analytical assessment of Nietzsche's views on many topics, demonstrating his core belief that the value of the world lies in our interpretation of it and even the very nature of the world depends upon perspective. learn more...


1
2
3
4
5
6
7
8
9
10
Next