Page:
1
2
3
4
Browse by Author - O
Jacobean Pamphlet Literature on Women
Author: Edited by Susan Gushee O'Malley
Pub Date: June 2004

Six complete, annotated pamphlets on the role of women in 17th Century society. They give insight into debates within English culture on gossips, treatises against wife-beating, superiority of women, and cross-dressing. learn more...


E-book Sale: $19.95

Author: Edited by John Morgan O'Connell and Salwa El-Shawan Castelo-Branco
Pub Date: October 2010

A timely exploration of music's role in conflict situations across the globe learn more...


E-book Sale: $14.95

Author: Sean O'Sullivan
Pub Date: September 2011

A new look at a well-loved director's critical engagement with cinema learn more...


Author: Andrew O'Toole
Pub Date: Cloth: 2008; Paper: 2009

The story of Pittsburgh's great light heavyweight boxing champ learn more...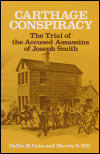 E-book Sale: $14.95
The Trial of the Accused Assassins of Joseph Smith
Author: Dallin H. Oaks and Marvin S. Hill
Pub Date: 1979

learn more...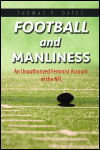 E-book Sale: $14.95
An Unauthorized Feminist Account of the NFL
Author: Thomas P. Oates
Pub Date: April 2017

Tackling the problem of how the NFL measures men learn more...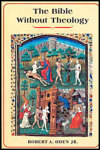 The Theological Tradition and Alternatives to It
Author: Robert A. Oden, Jr.
Pub Date: December 2000

This is an examination of portions of the (Hebrew) Bible [Old Testament] through historical mythical parallels, anthropology, and other scientific methods to bring a refreshing new understanding of the biblical texts. learn more...


Working People and Class Consciousness in Detroit, 1875-1900
Author: Richard Jules Oestreicher
Pub Date: 1990

Class and ethnicity in a nineteenth-century city learn more...


Law and Society in the Delaware Valley, 1680-1710
Author: William M. Offutt, Jr.
Pub Date: 1995

learn more...


Author: Carol J. Oja
Pub Date: March 2004

Unlocking the composer's life, struggles, and devotion to the music of Bali learn more...


Page:
1
2
3
4