Browse by Author - Q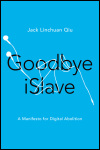 E-book Sale: $14.95
A Manifesto for Digital Abolition
Author: Jack Linchuan Qiu
Pub Date: October 2016

Lifting the silicon heel from workers' lives learn more...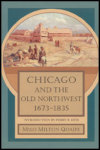 Author: Milo Milton Quaife
Pub Date: May 2001

This grand study surveys the emergence of Chicago from the swamps of southern Lake Michigan to the expulsion of the last Indian settlements. Pioneering historian Quaife, the first to document Chicago's founding by a black man, traces Chicago from an outpost on the frontier to being the crossroads of American commerce. learn more...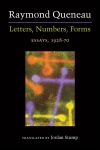 Author: Raymond Queneau
Pub Date: October 2007

The first English translation of essays from one of the twentieth century's most intriguing avant-garde writers learn more...


Author: D. Michael Quinn
Pub Date: July 2001

learn more...


Race and Identity in the Visual Culture of Santo Domingo
Author: Rachel Afi Quinn
Pub Date: August 2021

Dominican women being seen—and seeing themselves—in popular culture learn more...



Rankings, Records, and Scores of the Major Teams and Conferences
Author: James Quirk
Pub Date: August 2004

The essential and authoritative reference book on college football learn more...