Page:
1
2
Browse by Author - Z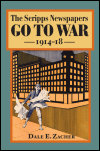 E-book Sale: $19.95

Author: Dale E. Zacher
Pub Date: July 2008

A telling look at the inner workings of one of the nation's most dominant news outlets during wartime learn more...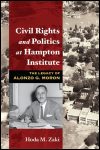 The Legacy of Alonzo G. Moron
Author: Hoda M. Zaki
Pub Date: January 2007

The heavy price paid by the president of a Southern black college for his civil rights activism learn more...



Author: Photographs and Introduction by David Zalaznik
Pub Date: November 2008

A panoramic odyssey down the Illinois River learn more...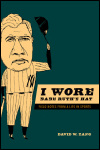 E-book Sale: $19.95
Field Notes from a Life in Sports
Author: David W. Zang
Pub Date: June 2015

Sports' impact on the life of an ordinary athlete, by one of sports history's most celebrated stylists learn more...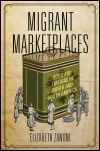 E-book Sale: $19.95
Food and Italians in North and South America
Author: Elizabeth Zanoni
Pub Date: April 2018

Food forging identity in the Italian diaspora learn more...



Author: Andrea Zanzotto
Pub Date: 1997

learn more...


Between the Party Line and the Bottom Line
Author: Yuezhi Zhao
Pub Date: 1998

Contradictions and synchronicity in the history of Chinese media learn more...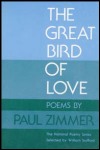 Author: Paul Zimmer
Pub Date: 1989

learn more...


E-book Sale: $19.95
Yiddish and Italian Anarchism in America
Author: Kenyon Zimmer
Pub Date: July 2015

The worlds that anarchists left behind, the worlds in which they lived, and the worlds they strove to create learn more...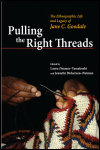 The Ethnographic Life and Legacy of Jane C. Goodale
Author: Edited by Laura Zimmer-Tamakoshi and Jeanette Dickerson-Putman
Pub Date: March 2008

Crucial insights into effective ethnographic research learn more...


Page:
1
2