Page:
1
2
3
4
5
6
The Asian American Experience

Acquiring Editor: Dawn Durante
Series Editors: Eiichiro Azuma, Jigna Desai, Martin Manalansan IV, Lisa Sun-Hee Park, and David K. Yoo

Established in 1992, this interdisciplinary series publishes scholarship of high quality in history, religion, anthropology, sociology, political science, gender studies, visual culture, and other humanities and social science disciplines. Books published in the series include monographs, edited collections, and biographies.

See our featured title flyer here.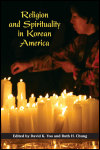 Author: Edited by David K. Yoo and Ruth H. Chung
Pub Date: March 2008

An introduction to Korean American religious practices and community learn more...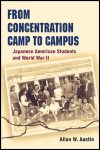 Japanese American Students and World War II
Author: Allan W. Austin
Pub Date: Cloth: 2004; Paper: 2007

Exploring racism and multiculturalism in WWII-era Japanese American student resettlement learn more...


Reclaiming the Japanese American Incarceration
Author: Karen L. Ishizuka
Pub Date: October 2006

Interacting with a dark chapter in American history learn more...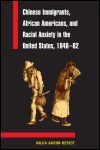 Author: Najia Aarim-Heriot
Pub Date: Cloth: 2003; Paper: 2006

The parallel treatment of Chinese immigrants and African Americans in nineteenth-century America learn more...


Chinese Women Garment Workers in New York City, 1948-92
Author: Xiaolan Bao
Pub Date: 2006

Behind the scenes of the dramatic 1982 strike of 20,000 Chinese American garment workers learn more...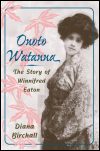 The Story of Winnifred Eaton
Author: Diana Birchall
Pub Date: 2006

The stranger-than-fiction biography of the Asian American novelist, journalist, and scriptwriter learn more...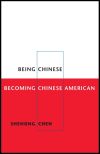 Author: Shehong Chen
Pub Date: May 2006

The foundational study of a transformation in identity learn more...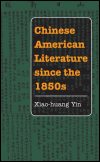 Author: Xiao-huang Yin
Pub Date: 2006

A comprehensive study of Chinese American literature in English and Chinese from the Nineteenth Century to the present learn more...


Culture, Community, and Health Politics, 1880-1950
Author: Susan L. Smith
Pub Date: October 2005

The lives and work of Japanese midwives in the United States learn more...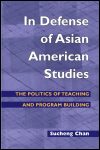 The Politics of Teaching and Program Building
Author: Sucheng Chan
Pub Date: July 2005

Insights from the vanguard of academic program building learn more...


Page:
1
2
3
4
5
6