Page:
1
2
3
4
5
6
The Asian American Experience

Acquiring Editor: Dawn Durante
Series Editors: Eiichiro Azuma, Jigna Desai, Martin Manalansan IV, Lisa Sun-Hee Park, and David K. Yoo

Established in 1992, this interdisciplinary series publishes scholarship of high quality in history, religion, anthropology, sociology, political science, gender studies, visual culture, and other humanities and social science disciplines. Books published in the series include monographs, edited collections, and biographies.

See our featured title flyer here.



Reclaiming the Japanese American Incarceration
Author: Karen L. Ishizuka
Pub Date: October 2006

Recovering--and recovering from--a dark chapter in American history learn more...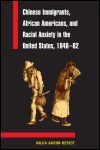 Author: Najia Aarim-Heriot
Pub Date: Cloth: 2003; Paper: 2006

Comparisons of the treatment of the Chinese and African-Americans in the U.S. in the 19th century learn more...


Chinese Women Garment Workers in New York City, 1948-92
Author: Xiaolan Bao
Pub Date: 2006

Bao looks at the dramatic 1982 strike of 20,000 Chinese-American garment workers (most of them women) and explores the profound transformation of family culture that enabled this uncharacteristic militancy and organized protest. learn more...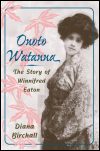 The Story of Winnifred Eaton
Author: Diana Birchall
Pub Date: 2006

The fascinating biography of an almost fictional best-selling novelist, journalist, and scriptwriter, who succeeded in overcoming the barriers of race and gender. learn more...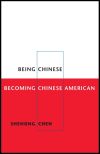 Author: Shehong Chen
Pub Date: May 2006

learn more...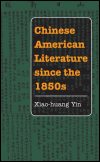 Author: Xiao-huang Yin
Pub Date: 2006

The first comprehensive study of Chinese American literature in English and Chinese from the 19th-Century to the present and combines the work of ethnicity specialists with the findings of literary critics offering a fresh understanding of the interrlations between Chine American history and literature. learn more...


Culture, Community, and Health Politics, 1880-1950
Author: Susan L. Smith
Pub Date: October 2005

The separate but unequal politics of health affecting American minority women learn more...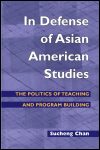 The Politics of Teaching and Program Building
Author: Sucheng Chan
Pub Date: July 2005

Insights from the vanguard of academic program building learn more...


Author: Daniel M. Masterson with Sayaka Funada-Classen
Pub Date: December 2004

This book chronicles the experience of the first Japanese immigrants and their descendents in Latin America during the past century particularly emphasizing their struggle to adapt to their new homelands while retaining strong ties to their cultural heritage. learn more...


Cambodian Refugees in the United States
Author: Sucheng Chan
Pub Date: May 2004

A multidisciplinary study of why and how Cambodians have come to the US and how they have fared since learn more...


Page:
1
2
3
4
5
6