Page:
1
2
3
4
5
6
The Asian American Experience

Acquiring Editor: Dawn Durante
Series Editors: Eiichiro Azuma, Jigna Desai, Martin Manalansan IV, Lisa Sun-Hee Park, and David K. Yoo

Established in 1992, this interdisciplinary series publishes scholarship of high quality in history, religion, anthropology, sociology, political science, gender studies, visual culture, and other humanities and social science disciplines. Books published in the series include monographs, edited collections, and biographies.

See our featured title flyer here.



Author: Daniel M. Masterson with Sayaka Funada-Classen
Pub Date: December 2004

A century of Japanese immigrants and their descendants in Latin America learn more...


Cambodian Refugees in the United States
Author: Sucheng Chan
Pub Date: May 2004

Why and how Cambodians came to the US and how they have fared since learn more...


Conversations with Cambodian Community Leaders in the United States
Author: Edited and with an Introduction by Sucheng Chan
Pub Date: February 2003

The drama of Cambodian migration to, and resettlement in, the United States learn more...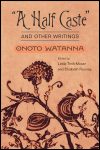 Author: Onoto Watanna
Pub Date: January 2003

Short stories and essays by the half-Chinese woman who remade herself as Japanese learn more...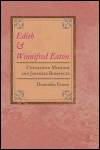 Chinatown Missions and Japanese Romances
Author: Dominika Ferens
Pub Date: 2002

The timeless works and fascinating choices of the foundational Asian American writers learn more...


Race, Generation, and Culture among Japanese Americans of California, 1924-49
Author: David K. Yoo
Pub Date: 2000

Humanizing the Nisei and the culture that shaped them learn more...


How Japanese Americans Obtained Redress
Author: Mitchell T. Maki, Harry H. L. Kitano, and S. Megan Berthold
Pub Date: 1999

A grassroots reparations campaign and the Japanese American fight for justice learn more...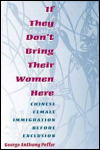 Chinese Female Immigration before Exclusion
Author: George Anthony Peffer
Pub Date: 1999

A pioneering reconsideration of the Page Law's effect on Chinese immigrant women learn more...


Asian Americans, Latinos, and Whites in a Los Angeles Suburb
Author: Leland T. Saito
Pub Date: 1998

Navigating a brave new world of multiethnic complexity in southern California learn more...


The Autobiography of a Korean Immigrant, 1895-1960
Author: Easurk Emsen Charr
Pub Date: 1996

The classic of Asian American literature and memoir learn more...


Page:
1
2
3
4
5
6