African American Music in Global Perspective

Acquiring Editor: Laurie Matheson
Series Editors: Portia K. Maultsby and Eileen M. Hayes

This series addresses those subject areas that are underrepresented in the scholarly literature, and encourages increased attention to the following areas of inquiry: blackness and globalization, biographies, autobiographies, religious music, popular music, gender and music, music criticism, musical aesthetics, and regional studies. Books in the series will foreground the cultural perspectives of the primary creators and performers of the music, highlighting the voices of African Americans themselves. The series editors welcome projects not only from ethnomusicologists, but from related fields such as cultural history, folklore, sociology, public ethnomusicology and musicology, anthropology, and African American studies. The series also serves as the nexus for the publication of reprints of primary and secondary sources that serve as definitive markers in the history of the study of African American music.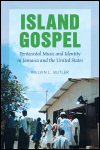 E-book Sale: $19.95
Pentecostal Music and Identity in Jamaica and the United States
Author: Melvin L. Butler
Pub Date: November 2019

A rare look at Jamaican Pentecostals and their music learn more...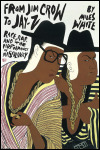 E-book Sale: $19.95
Race, Rap, and the Performance of Masculinity
Author: Miles White
Pub Date: November 2011

Negotiating identity in hip-hop culture learn more...


E-book Sale: $19.95
Moving with the Giants of Jazz, Swing, and Rhythm and Blues
Author: Joe Evans with Christopher Brooks
Pub Date: Cloth: 2008; Paper: 2011

The life and career of an important African American music executive, entrepreneur, and musician learn more...


E-book Sale: $19.95
Race, Sexual Politics, and Women's Music
Author: Eileen M. Hayes
Pub Date: March 2010

An analysis of black women's involvement in the "women's music" scene from the 1970s to today learn more...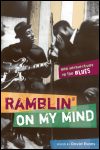 E-book Sale: $19.95
New Perspectives on the Blues
Author: Edited by David Evans
Pub Date: February 2008

A diverse look at blues history, styles, and performances learn more...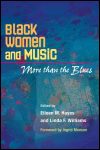 Author: Edited by Eileen M. Hayes and Linda F. Williams
Pub Date: April 2007

Analyzing black women's contributions to hip-hop, gospel, classical, jazz, electric blues, and more learn more...