Page:
1
2
3
4
5
6
Contemporary Film Directors

Acquiring Editor: Daniel Nasset
Series Editors: Justus Nieland and Jennifer Fay

Contemporary Film Directors presents short, theoretically and historically sophisticated commentaries on films by living directors from around the world. The series prioritizes inventive methods and scholarly approaches that may challenge conventional authorship. Each volume also includes an interview with the director, an annotated filmography, illustrations, and a bibliography.

See our featured title flyer here.

Contemporary Film Directors Series Guidelines for Book Proposals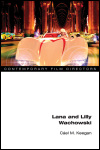 Author: Cáel M. Keegan
Pub Date: November 2018

Sensing Transgender learn more...


Author: Mehrnaz Saeed-Vafa and Jonathan Rosenbaum
Pub Date: March 2018

New conversations on the Iranian filmmaking legend learn more...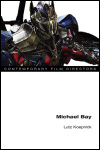 Author: Lutz Koepnick
Pub Date: February 2018

World Cinema in the Age of Populism learn more...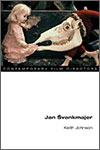 Author: Keith Leslie Johnson
Pub Date: December 2017

Animist cinema learn more...


Author: Katherine Fusco and Nicole Seymour
Pub Date: December 2017

Emergency and the everyday learn more...


Author: Donna Kornhaber
Pub Date: September 2017

A collector's cinema learn more...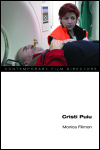 Author: Monica Filimon
Pub Date: February 2017

Ineffable experiences of the profane world learn more...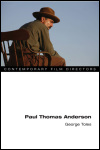 Author: George Toles
Pub Date: August 2016

The acclaimed critic and screenwriter charts P. T. Anderson's landscape of disconnection learn more...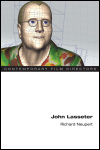 Author: Richard Neupert
Pub Date: April 2016

John Lasseter and the rise of Pixar Style learn more...


Author: Kelley Conway
Pub Date: November 2015

An intimate consideration of one of the world's most exuberant and intriguing directors learn more...


Page:
1
2
3
4
5
6