Page:
1
2
3
4
5
6
Contemporary Film Directors

Acquiring Editor: Daniel Nasset
Series Editors: Justus Nieland and Jennifer Fay

Contemporary Film Directors presents short, theoretically and historically sophisticated commentaries on films by living directors from around the world. The series prioritizes inventive methods and scholarly approaches that may challenge conventional authorship. Each volume also includes an interview with the director, an annotated filmography, illustrations, and a bibliography.

See our featured title flyer here.

Contemporary Film Directors Series Guidelines for Book Proposals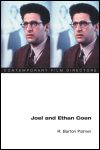 Author: R. Barton Palmer
Pub Date: July 2004

A postmodern analysis of the Coen brothers' approach to filmmaking learn more...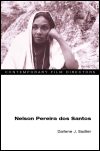 Author: Darlene J. Sadlier
Pub Date: April 2003

The first book in English to provide a full critical discussion of the films of Latin America's most important living director learn more...


Page:
1
2
3
4
5
6