Page:
1
2
Dissident Feminisms

Acquiring Editor: Dominique J. Moore
Series Editor: Elora Halim Chowdhury

The University of Illinois Press is pleased to announce a new series, Dissident Feminisms, which seeks new feminist writing that traverses the fault lines of epistemology and power, particularly the relationship between social action, activism and theory. Featuring work by scholar-activists with critical and praxis-oriented methods, this interdisciplinary series seeks to intervene in conversations of critical import in a number of fields. We plan to foster rigorous feminist engagement with the enduring, intractable problems of our time: racisms; genocides; war and occupation; heteronormative, communitarian and state violence; militarism; and struggles for livelihood and basic human rights.

Dissident Feminisms seeks writing that breaks taboos. We will feature feminist analyses that combine radical critique with work towards progressive social change. The series is particularly interested in bridging the gaps between transnational and postcolonial feminist scholars, activists, and organizers and the work of U.S., immigrant, and native women of color. It will create space for radically plural critiques that combine analytic rigor with accessibility. The series will feature lucid and compelling academic monographs, edited collections that bring together a number of voices in focused, critical, and timely dialogue, and other writings that pointedly intervene in these urgent feminist conversations.





How Girls of Color Find and Define Themselves in the Digital Age
Author: Kimberly A. Scott
Pub Date: October 2021

Cultivating the potential for hope, technological acumen, and social change in girls of color learn more...


Race and Identity in the Visual Culture of Santo Domingo
Author: Rachel Afi Quinn
Pub Date: August 2021

Dominican women being seen—and seeing themselves—in popular culture learn more...


E-book Sale: $19.95
Feminist Memories of Resistance in Latin America's Dirty Wars
Author: Viviana Beatriz MacManus
Pub Date: December 2020

Gender-based violence and historical memory in Mexico and Argentina learn more...


E-book Sale: $14.95
Dynamics of Illegalization, Detention, and Deportation
Author: Edited by Eithne Luibhéid and Karma R. Chávez
Pub Date: October 2020

Centering the experiences of LGBTQ migrants and communities resisting learn more...


E-book Sale: $19.95
Spectacular Femininity and Transnational Culture
Author: Simidele Dosekun
Pub Date: June 2020

The serious business of being spectacular in Nigeria and the Global South learn more...


E-book Sale: $14.95
The Intersection of Race and Feminist Politics in All-Black Male Schools
Author: Keisha Lindsay
Pub Date: July 2018

Antifeminist and antiracist currents within an education reform movement learn more...


E-book Sale: $19.95
Activism and a Hunger Called Theater
Author: Dia Da Costa
Pub Date: January 2017

Rethinking the theoretical and policy optimism around the arts and creative economy learn more...


E-book Sale: $19.95
Feminism, Imperialism, and Transnational Solidarity
Author: Edited by Elora Halim Chowdhury and Liz Philipose
Pub Date: October 2016

Women enacting friendship across multiple borders learn more...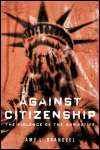 E-book Sale: $19.95
The Violence of the Normative
Author: Amy L. Brandzel
Pub Date: May 2016

The hypocrisies and oppression underlying the idea of citizenship learn more...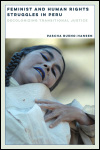 E-book Sale: $14.95
Decolonizing Transitional Justice
Author: Pascha Bueno-Hansen
Pub Date: August 2015

Gendered violence and reconciliation in post-civil war Peru learn more...


Page:
1
2