Disability Histories

Acquiring Editor: Alison K. Syring
Series Editors: Kim Nielsen and Michael Rembis

Disability Histories seeks scholarship that explores the lived experiences of individuals and groups from a broad range of societies, cultures, time periods, and geographic locations, who either identified as disabled or were considered by the dominant culture to be disabled.

We conceive of disability and disabled experiences broadly and seek to include scholarship that spans a range of embodiments, including the emerging field of mad studies. We are especially interested in scholarship that not only employs innovative approaches to using disability—in constant interaction with systems of race, class, gender, and sexuality—as an analytical tool to deepen our understanding of larger power relations, ideologies, and institutions, but also engages in meaningful dialogue with other subdisciplines within history, such as legal and political histories, social histories, histories of technology, science, and medicine, histories of the body and sexuality, and histories of the development of capitalism and imperialism. Comparative, cross-cultural, and transnational submissions by both junior and more seasoned scholars are encouraged.





E-book Sale: $19.95
Disability, Race, and Gender in Antebellum America
Author: Jenifer L. Barclay
Pub Date: April 2021

Exploring the disability history of slavery learn more...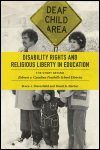 E-book Sale: $14.95
The Story behind Zobrest v. Catalina Foothills School District
Author: Bruce J. Dierenfield and David A. Gerber
Pub Date: July 2020

An important case at the crossroads of disability rights and church-state separation learn more...


E-book Sale: $19.95

Author: Kim E. Nielsen
Pub Date: June 2020

A female physician battling oppression and the law in the nineteenth-century Midwest learn more...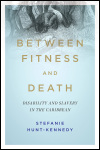 E-book Sale: $19.95
Disability and Slavery in the Caribbean
Author: Stefanie Hunt-Kennedy
Pub Date: April 2020

Challenging how we think about race and disability learn more...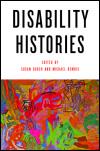 E-book Sale: $19.95

Author: Edited by Susan Burch and Michael Rembis
Pub Date: December 2014

A new classroom-oriented collection that reconsiders and redefines the field learn more...