Feminist Media Studies

Acquiring Editor: Daniel Nasset
Series Editor: Rebecca Wanzo

This series will bring together cutting-edge scholarship from a range of disciplinary perspectives in feminist media studies. By "feminist," this series understands gender as being constantly in relationship with other elements of identity, including race, class, sexuality, ethnicity, religion, and ability. The series will commission and encourage original monographs and anthologies within the broad and vibrant field of feminist media studies, in areas that include media history, media criticism, new media and technology, games, production studies, comic studies, feminist science fiction, and digital and visual culture. By defining media expansively and inclusively, this series will not focus on a single medium as many series have in the past, but will more effectively reflect the realities of a convergent media landscape.

Series editorial board:
Mary Beltrán, Department of Radio-Television-Film, University of Texas-Austin
Radhika Gajjala, American Cultural Studies, Bowling Green University
Mary L. Gray, Department of Communication and Culture, Indiana University; Senior Researcher, Microsoft Research
Bambi Haggins, Arizona State University, Tempe
Mary Beth Haralovich, University of Arizona, Tucson
Heather Hendershot, Massachusetts Institute of Technology
Michele Hilmes, University of Wisconsin-Madison
Nina Huntemann, Suffolk University
Elana Levine, University of Wisconsin-Milwaukee
Robin Means-Coleman, University of Michigan
Mireille Miller-Young, UC Santa Barbara
Isabel Molina-Guzman, University of Illinois at Urbana-Champaign
Laurie Ouellette, Communication Studies, University of Minnesota
Carrie Rentschler, McGill University
Kim Sawchuk, Concordia University
Leslie Steeves, University of Oregon

See our featured title flyer here.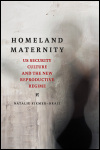 US Security Culture and the New Reproductive Regime
Author: Natalie Fixmer-Oraiz
Pub Date: March 2019

Motherhood and motherland in contemporary America learn more...


Hardcore Encounters with the Victorian Gothic
Author: Laura Helen Marks
Pub Date: November 2018

Victorian repression, sexual expression, porn obsession learn more...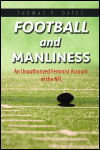 An Unauthorized Feminist Account of the NFL
Author: Thomas P. Oates
Pub Date: April 2017

Tackling the problem of how the NFL measures men learn more...


Race and Violence in U.S. Law and Politics
Author: Sara L. McKinnon
Pub Date: September 2016

The winding, still-unfinished road to justice for women seeking asylum learn more...



Feminized Popular Culture in the Early Twenty-First Century
Author: Edited by Elana Levine
Pub Date: October 2015

Exploring the cultural products targeted to and consumed by women learn more...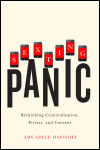 Rethinking Criminalization, Privacy, and Consent
Author: Amy Adele Hasinoff
Pub Date: April 2015

Finding reasonable solutions to the fear and frenzy surrounding digital social interactions learn more...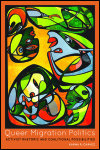 Activist Rhetoric and Coalitional Possibilities
Author: Karma R. Chávez
Pub Date: November 2013

Linking activism in queer politics and immigration learn more...