The Geopolitics of Information

Acquiring Editor: Daniel Nasset
Series Editors: Dan Schiller, Yuezhi Zhao, and Amanda Ciafone

The Geopolitics of Information has moved to the center of the encompassing and increasingly conflicted question of who will shape the global political economy, and how. The dispensation of the world's communication systems and information resources constitutes both a domain of political-economic rivalry conducted by states and corporations, and a field of social contestation involving a wider set of social actors. This series is broadly demarcated to foreground both interstate rivalries and societal struggles, and to encompass both emergent pressure points and environing social-historical dynamics. We are now soliciting book manuscripts in the 60,000-80,000 word range -- short, well-documented, critical studies of topical issues and trends.

Since our initial call for manuscripts, these power struggles have both widened and sharpened, even as social class forces have been realigning nationally, regionally, and globally. The geopolitical firmament is altering in response, sometimes ominously.

In addition to reaffirming our priorities for The Geopolitics of Information, therefore, we wish now to call attention to the spiking urgency of scholarly production in this field. How and why are cyber-infrastructures being organized or re-organized? What is the role of military and intelligence agencies in this ongoing transformation? For whom and for what are technical standards being devised and implemented, across the array of networking systems and services? Is digital capitalism fragmenting into competing political-economic power blocs, as might be seen by studying the growth of rival Global Positioning Systems? What are the new techno-social and geo-spatial sites for the formation of counter-hegemonic alliances? What are the prospects for decommodification and democratization of information? How is the gathering trend to authoritarianism affecting the system of information provision?

These and related questions require national as well as supranational scales of analysis. Well-documented case studies of political-economic trends and conflicts at the national level are indeed essential. How, for example, is China's Belt-and-Road Initiative -- which possesses a substantial networking component -- playing out in individual countries, where it faces both more or less entrenched US interests and altering domestic social class and ethic relations? How is the longstanding US structure of dominance over European information and communications altering, both in light of Britain's imminent departure from European Union (Brexit) and of political pressures and counter-pressures being generated within and between other European Union countries? What impacts on or through information are occurring as a result of rapid changes in different regions -- from India to Mexico and from Russia to South Africa?

A Call For Book Manuscripts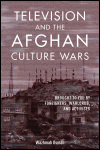 Brought to You by Foreigners, Warlords, and Activists
Author: Wazhmah Osman
Pub Date: December 2020

Analyzing television's place in today's Afghanistan learn more...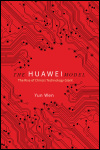 The Rise of China's Technology Giant
Author: Yun Wen
Pub Date: November 2020

Understanding Huawei's march onto the global scene learn more...


A View from the Global South
Author: Herman Wasserman
Pub Date: March 2018

South Africa's globalized media in the post-apartheid age learn more...


Globalization and Environmental Discourses
Author: Patrick D. Murphy
Pub Date: April 2017

How the media pushes us to save the whales and devour all the fish learn more...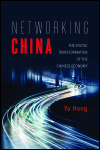 The Digital Transformation of the Chinese Economy
Author: Yu Hong
Pub Date: 2017

A political economy of China's new digital capitalism learn more...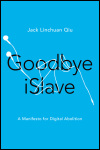 A Manifesto for Digital Abolition
Author: Jack Linchuan Qiu
Pub Date: October 2016

Lifting the silicon heel from workers' lives learn more...



The Origins of an Authoritarian Neoliberal State
Author: Bilge Yesil
Pub Date: July 2016

How Turkey's media environment reflects the country's dynamic political, economic, social, and cultural landscapes learn more...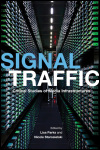 Critical Studies of Media Infrastructures
Author: Edited by Lisa Parks and Nicole Starosielski
Pub Date: JULY 2015

Inside the technological objects, geophysical locations, and material resources that network the world learn more...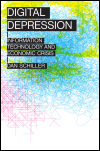 Information Technology and Economic Crisis
Author: Dan Schiller
Pub Date: October 2014

A new political economy of digital capitalism learn more...