The Geopolitics of Information

Acquiring Editor: Daniel Nasset
Series Editors:Dan Schiller, Pradip Thomas, and Yuezhi Zhao

The geopolitics of information has moved to the center of the encompassing and increasingly conflicted question of who will shape the global political economy, and how. The dispensation of the world's communication systems and information resources constitutes both a domain of political-economic rivalry conducted by states and corporations, and a field of social contestation involving a wider set of social actors. This new series is broadly demarcated to foreground both interstate rivalries and societal struggles, and to encompass both emergent pressure points and environing social-historical dynamics. We are now soliciting book manuscripts in the 60,000 word range -- short, well-documented, critical studies of topical issues and trends.

A Call For Book Manuscripts

See our featured title flyer here. 



A View from the Global South
Author: Herman Wasserman
Pub Date: March 2018

South Africa's globalized media in the post-apartheid age learn more...


Globalization and Environmental Discourses
Author: Patrick D. Murphy
Pub Date: April 2017

How the media pushes us to save the whales and devour all the fish learn more...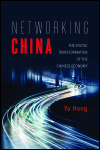 The Digital Transformation of the Chinese Economy
Author: Yu Hong
Pub Date: 2017

A political economy of China's new digital capitalism learn more...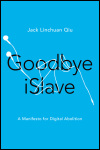 A Manifesto for Digital Abolition
Author: Jack Linchuan Qiu
Pub Date: October 2016

Lifting the silicon heel from workers' lives learn more...



The Origins of an Authoritarian Neoliberal State
Author: Bilge Yesil
Pub Date: July 2016

How Turkey's media environment reflects the country's dynamic political, economic, social, and cultural landscapes learn more...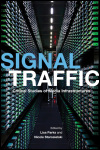 Critical Studies of Media Infrastructures
Author: Edited by Lisa Parks and Nicole Starosielski
Pub Date: JULY 2015

Inside the technological objects, geophysical locations, and material resources that network the world learn more...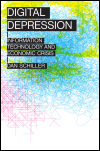 Information Technology and Economic Crisis
Author: Dan Schiller
Pub Date: October 2014

A new political economy of digital capitalism learn more...