Global Studies of the United States

Acquiring Editor: Dominique J. Moore
Series Editors: Jane Desmond and Virginia Dominguez

The University of Illinois Press and The International Forum for U.S. Studies (IFUSS) are pleased to sponsor the series Global Studies of the United States. IFUSS is a research center founded by Desmond and Dominguez in 1995 whose goal has been to address the relative parochialism of American Studies as it is practiced in the U.S. by foregrounding the extraordinary amount of scholarly expertise on the U.S. produced by scholars outside the U.S. For example, the largest American Studies Association in the world is in India, not the U.S. IFUSS considers itself among the leaders of the current paradigm shift in U.S. American Studies as it takes what recent ASA president Shelly Fisher Fishkin has called "the transnational turn." Still, few U.S.-based scholars actually read and cite work produced abroad. This series, the only one of its kind, will operate as one corrective to this myopia with the goal of shifting the parameters of what and who are studied and why in U.S.-based American studies, reformulating American studies on a global scale. Outstanding works by scholars outside the US will be made available to English-speaking, U.S.-based scholars as well as scholars around the world and will make their way onto syllabi and into bibliographies, becoming a part of the intellectual milieu of the U.S. academy.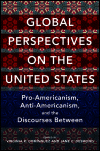 E-book Sale: $19.95
Pro-Americanism, Anti-Americanism, and the Discourses Between
Author: Edited by Virginia R. Dominguez and Jane C. Desmond
Pub Date: April 2017

A kaleidoscopic view of America from abroad learn more...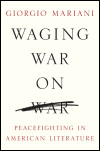 E-book Sale: $19.95
Peacefighting in American Literature
Author: Giorgio Mariani
Pub Date: January 2016

The anti-war genre and its impact on American culture learn more...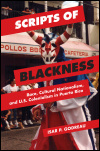 E-book Sale: $19.95
Race, Cultural Nationalism, and U.S. Colonialism in Puerto Rico
Author: Isar P. Godreau
Pub Date: February 2015

Ideas of blackness, whiteness, and racial mixture in a Puerto Rican barrio learn more...