Heartland Foodways

Acquiring Editor: Alison K. Syring
Series Editor: Bruce Kraig

The Heartland Foodways series seeks to encourage and publish book-length works that define and celebrate Midwestern food traditions and practices. The series is open to foods from seed to plate and to foodways that have found a home in the Midwest.

Editorial Board:

Professor Gary Fine, Northwestern University
Professor Robert Launay, Northwestern University
Yvonne Lockwood, Michigan State University Museum
Professor Lucy Long, Bowling Green State University
Rachelle H. Saltzman, Oregon Folklife Network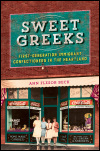 First-Generation Immigrant Confectioners in the Heartland
Author: Ann Flesor Beck
Pub Date: October 2020

Making candy--and a new life--in the Midwest learn more...



Author: Edited by Carol Mighton Haddix, Bruce Kraig, and Colleen Taylor Sen
Pub Date: September 2017

All things food--except ketchup--in the City of the Big Appetites learn more...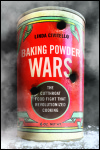 The Cutthroat Food Fight that Revolutionized Cooking
Author: Linda Civitello
Pub Date: June 2017

A microhistory of America's main ingredient learn more...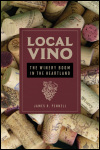 The Winery Boom in the Heartland
Author: James R. Pennell
Pub Date: March 2017

A nose-to-finish portrait of a midwestern business culture in ferment learn more...


How Corn Shaped the U.S. Heartland
Author: Cynthia Clampitt
Pub Date: March 2015

A vital crop's impact on human history, industry, and eating learn more...


Author: Michael Agnew
Pub Date: MAY 2014

A region-wide guide to the dynamic Midwestern craft beer scene learn more...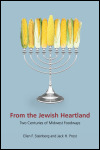 Two Centuries of Midwest Foodways
Author: Ellen F. Steinberg and Jack H. Prost
Pub Date: Cloth: 2011; Paper: February 2013

Uncovering the vibrant culinary culture of Jewish cooking in the Midwest learn more...


Author: Janine MacLachlan
Pub Date: May 2012

A visual feast of the Midwest's homegrown bounty learn more...